White Candelabra
Our white candelabras are truly breath taking.
The are 1m high and have 5 arms. Our white candelabras are great in venues which have high ceilings, and are a perfect companion to rooms of grandeur and decadence.
Finish It Off With…
Our White Candelabra is versatile as it suits many different styles and themes of wedding.
If you are having a woodland wedding add a rustic ruscus garland or If you are having an elegant wedding add pearls of crystal garlands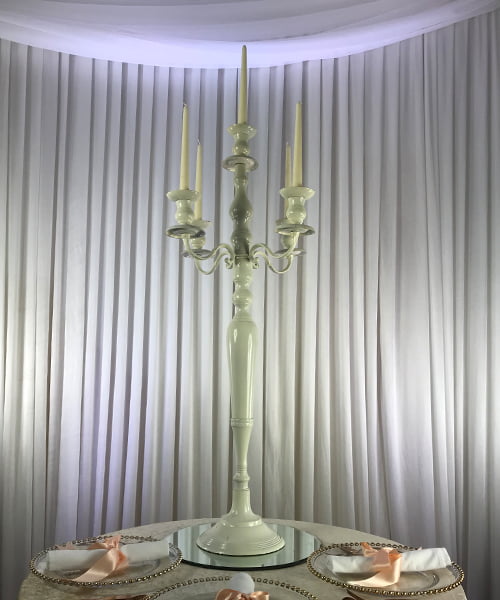 Add Extra Style To Your Candelabras…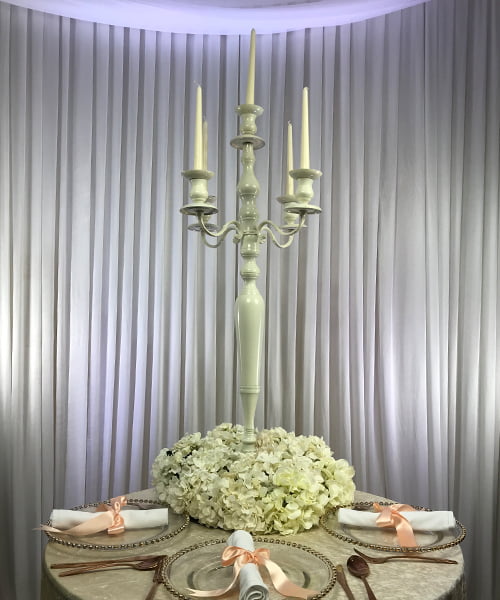 White Candelabra with a white hydrangea Ring
Our Elegant 40cm white hydrangea rings look stunning around the base of our white candelabras. Price for a white candelabra with a hydrangea ring and ivory wax candles.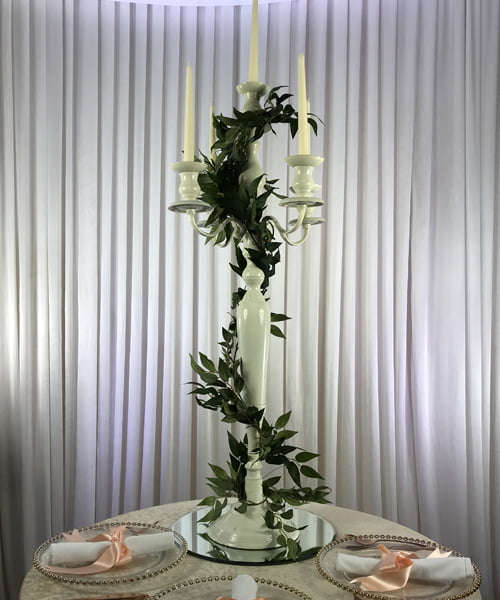 White Candelabra with an artificial foliage garland
White candelabras can be enhanced with a foliage garland as they help the white metal pop out from the background. This variation makes a great centrepiece for a woodland chic wedding. White candelabra with an artificial foliage garlands with ivory wax candles.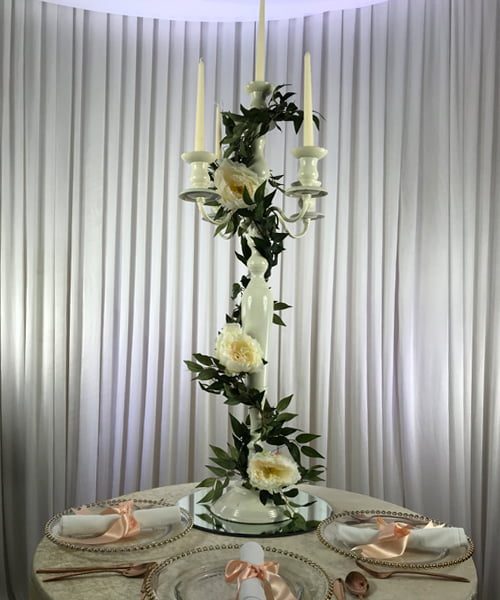 White Candelabra with an artificial foliage garland with white flowers
For the ultimate romantic look try adding a foliage garland with white roses and peonies. White candelabra with artificial foliage garland and white flowers and ivory wax candles.
Need More Details?
We have years of experience in the weddings and events industry. If you have questions or would like some advice, please feel free to get in touch with us by clicking the buttom below.
Other Centrepieces You Might Be Interested In…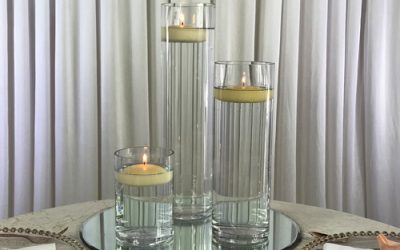 Elegant yet affordable centrepieces