Venue Dressing At The Gardens – Yalding
The Gardens at Yalding is a totally unique venue that settles on 12 acres of beautiful luxury gardens. The beautiful contemporary barn is interlinked by two stunning Tipis overlooking the glamorous gardens of this breathtaking venue.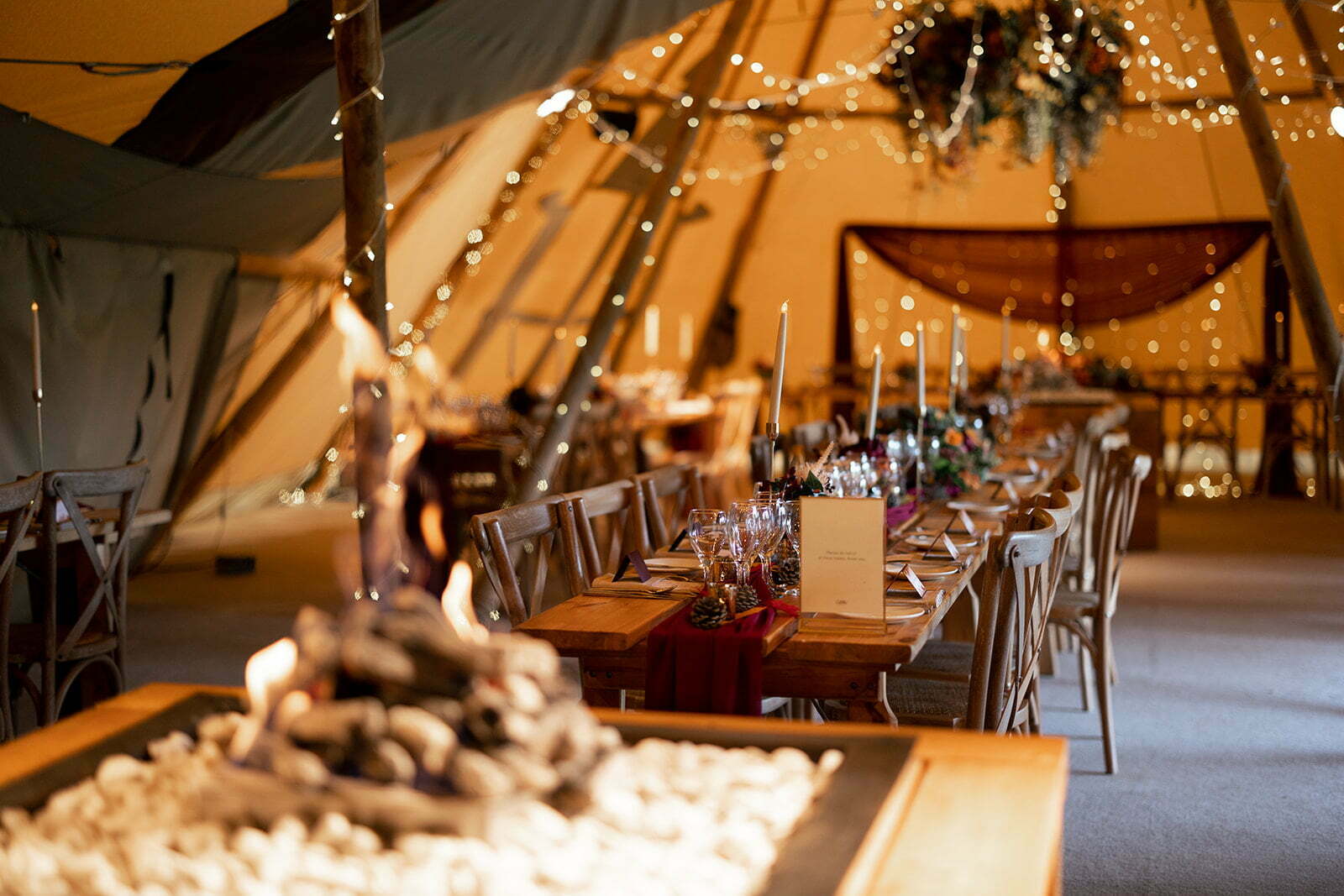 The Gardens is the perfect venue if you are ultimately looking for that beautiful outdoor Wedding and a unique twist on it with its stunning outdoor Tipis.
The venues outdoor ceremony area is a sunning large wooden gazebo, set in the middle of the manicured gardens. There is a beautiful walkway leading up to the gazebo that become your wedding aisle, this can be truly decorated to how ever you like, keep it minimal and simple so the focus is on you when walking, or go big and grand to make an impact. If you so happen to opt for an indoor ceremony then, you have a choice of upstairs or within the barn/bar area that works perfectly! We suggest as our popular choice of ceiling draping with warm fairy lights to help soften the room and really bring it to life, ready for that perfect wedding day.
Outside the gardens really speak for themselves however little details such as vintage lanterns or bunting along the main walkways can add a pretty finish.
The gazebo itself looks beautiful dressed in white drapes or flower garlands although do remember that your guests need to be able to see you stood inside the gazebo! So, probably best to not block their view too much!
The Tipis create a beautiful and impactful setting. They are best dressed in our opinion with a vintage, botanical or woodland theme to work with the natural feel and the beautiful surrounding gardens.

The tipis themselves are a yellow colour which creates a warm yellow light inside, ideally try and take this into consideration when helping to choosing your colour theme. Soft pinks, soft peaches and light yellows can be distorted or washed out by the tone of the light in the room, so its sometime best to avoid these.
The 2 tipis have eye catching pointed ceilings which create a real visual focal point of the of the room. These peaks can be beautifully accessorised and enhanced with decorations such as bunting, pom poms and lantern or even warm fairy lights wrapped in foliage. If you are really wanting a big impact in these areas something like a floral chandelier works amazingly in these areas and can definitely be and eye catching, talking point.
Examples At The Gardens Yalding…
Need More Details?
We have years of experience in the weddings and events industry. If you have questions or would like some advice, please feel free to get in touch with us by clicking the buttom below.
Check Out Some Other Venues…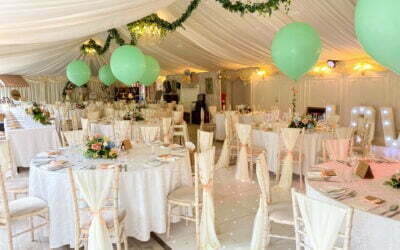 A stunning lakeside location