Glitz & Glam
Truly a stunning show stopper at any wedding, this range combines the love of glitter, sparkle, and silver to make a statement of magical modern, metallic, luxury.
There is no other way to describe our Glitz and Glam Collection other than a statement piece. Putting together silver glitter card, with complimentary satin ribbon, and a sparkly statement Prague Brooch; it brought together a look which is pretty magical. If you love something which sparkles, something which is different and will make your guests gasp, this is the range for you. Brilliant for marquee weddings, during the winter seasons, and if you want luxurious bling on a whole new level.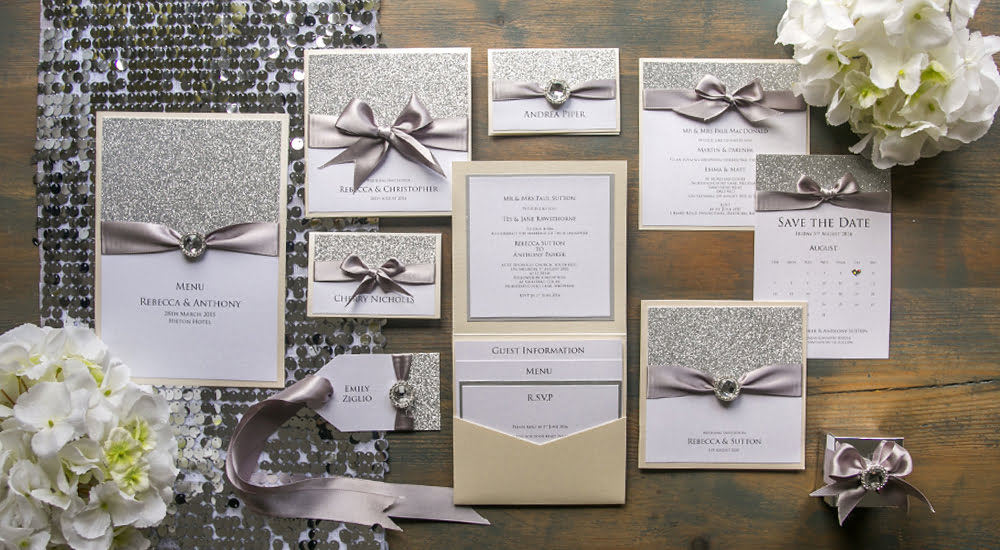 What Goes Into this collection
We make this range from our beautiful silver glitter card teamed with 25mm silver satin ribbon and diamond prague brooches
How to Customize it
If you love the sparkle buy want more colour our glitter paper and satin ribbons come in lots of different colours, we can adapt this range to fit any colour theme
Style it with
We recommend you team this look with our silver sequin overlays; because, why not? Go big and go bold, is what we always say.
Available From This Range…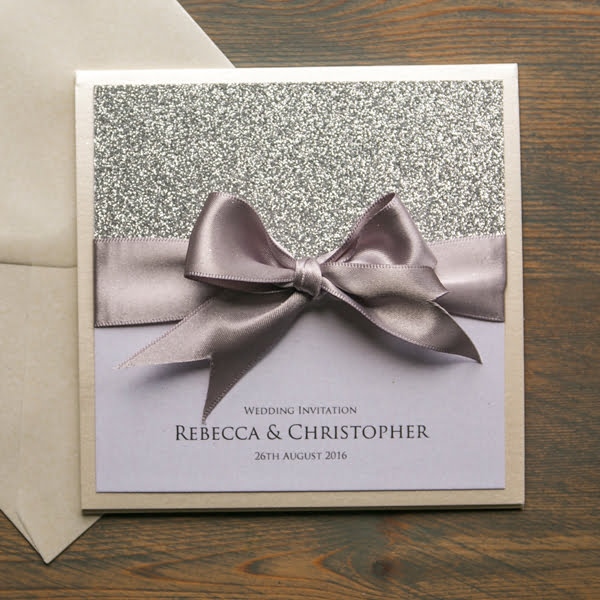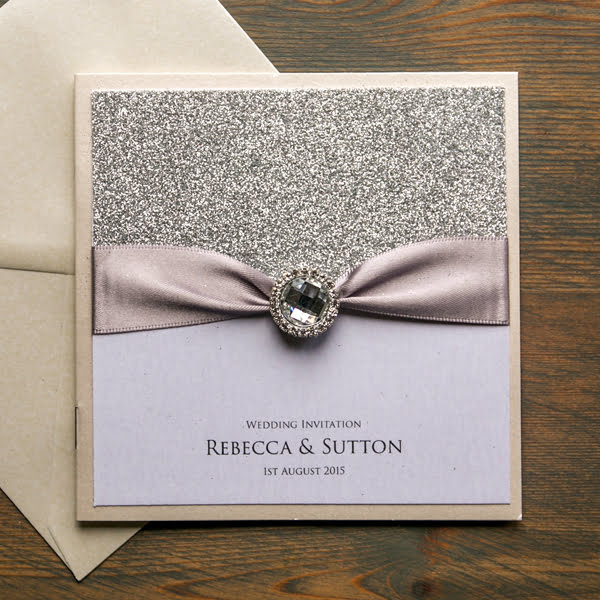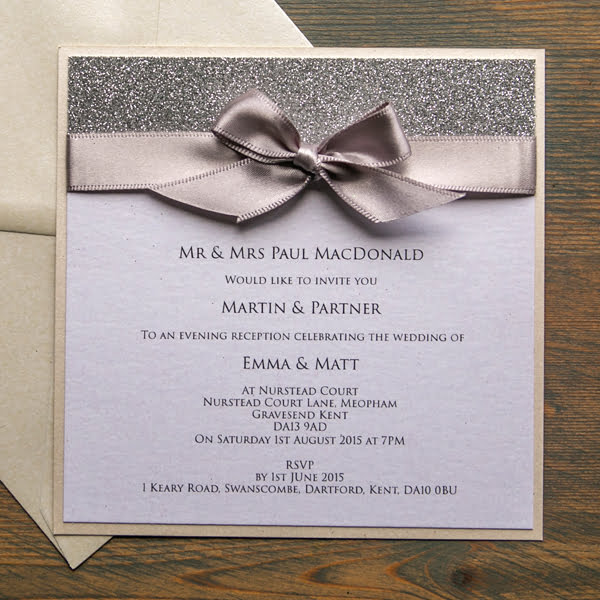 Evening invitation with bow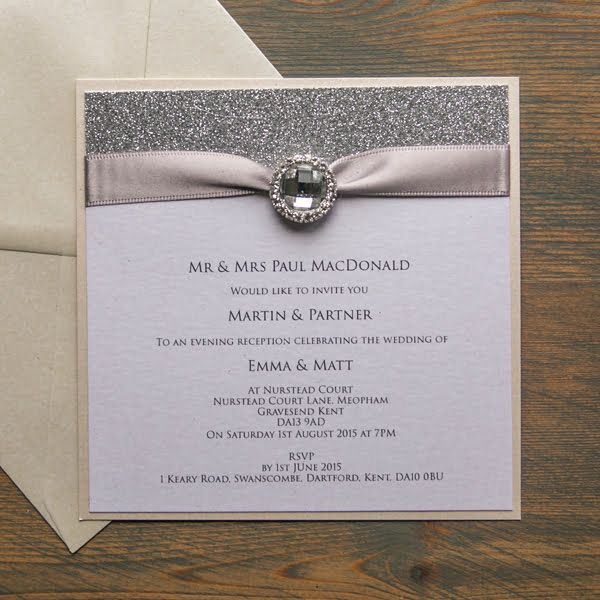 Evening invitation with brooch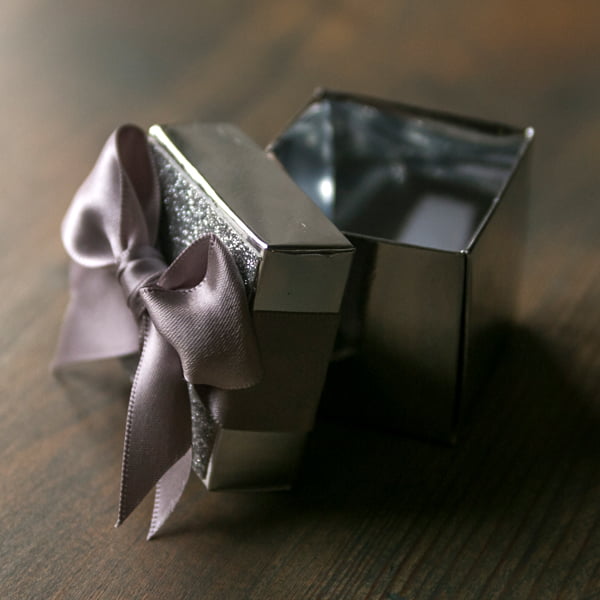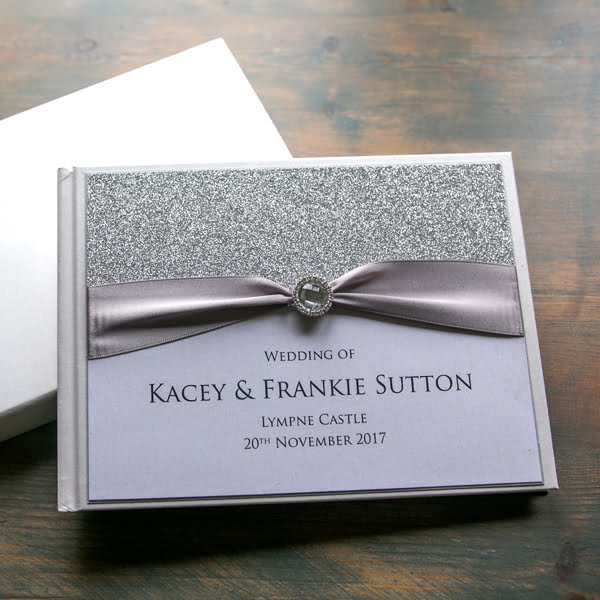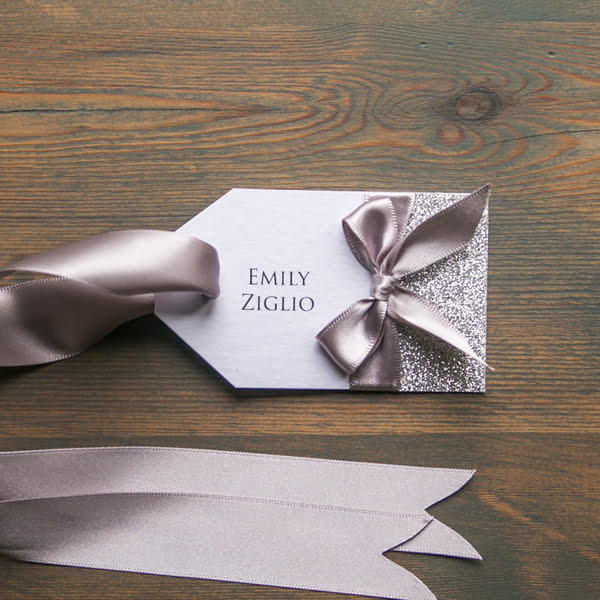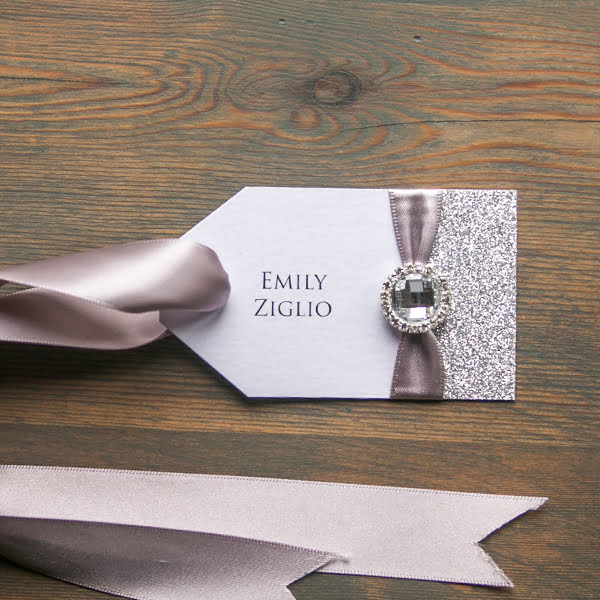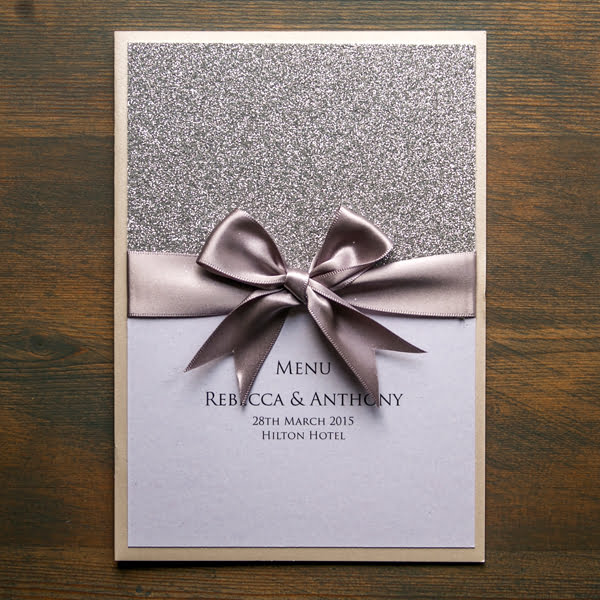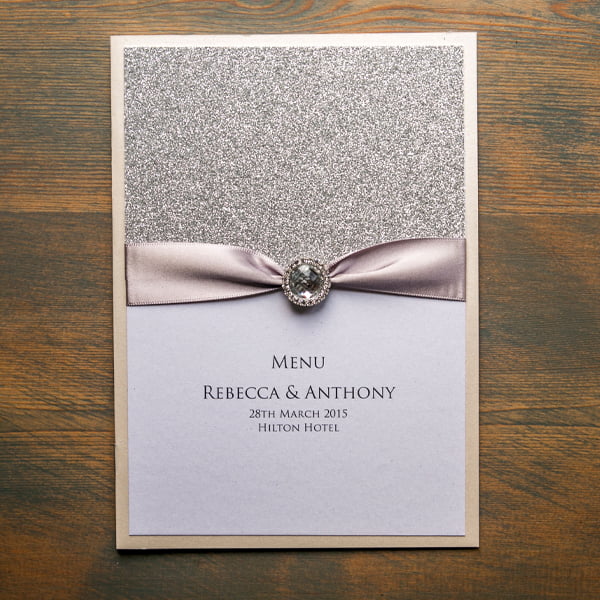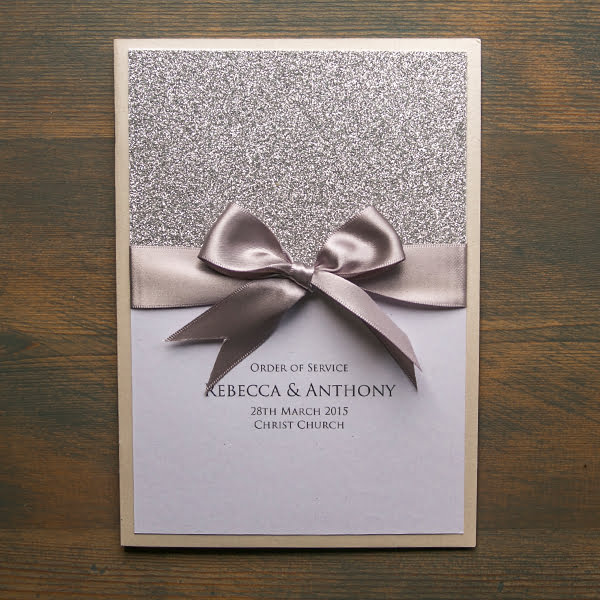 Order of service with bow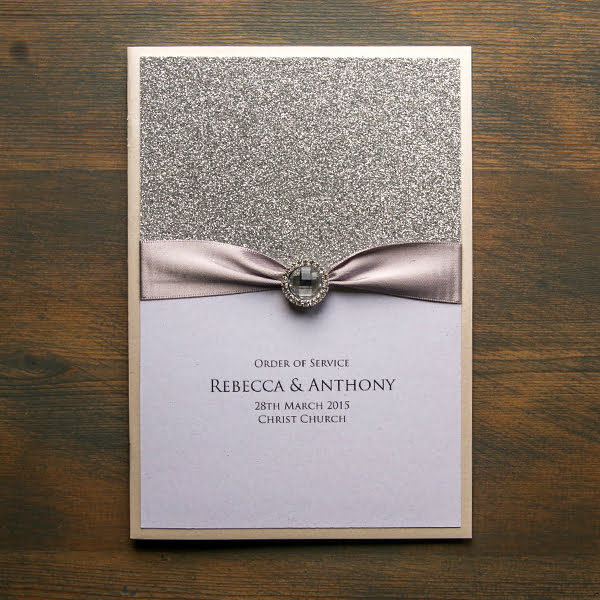 Order of service with brooch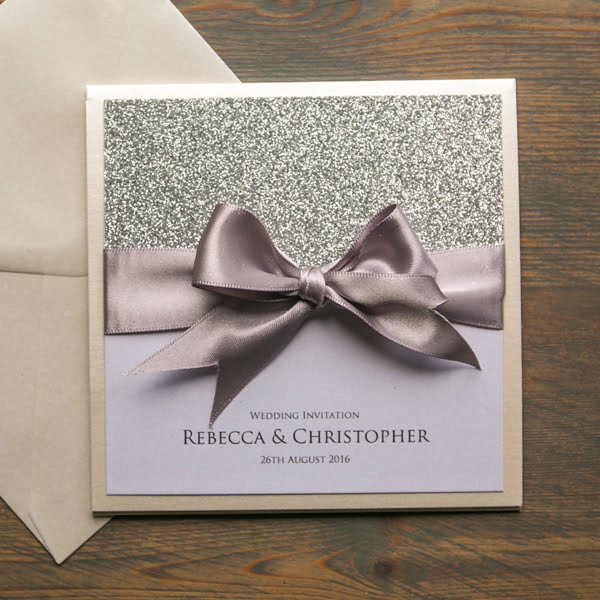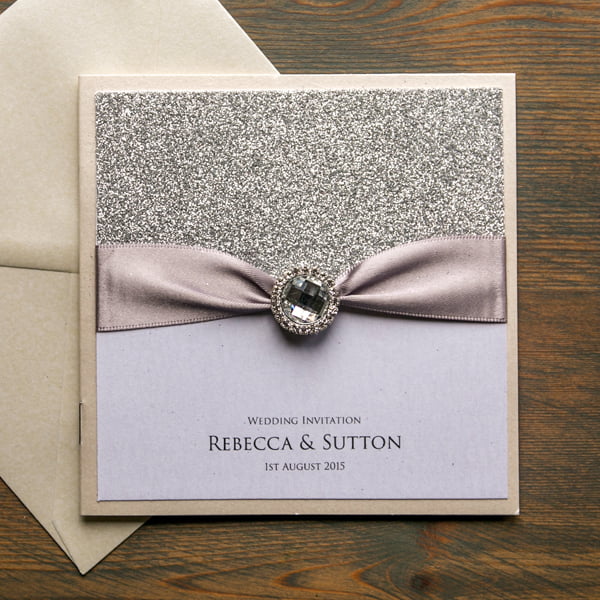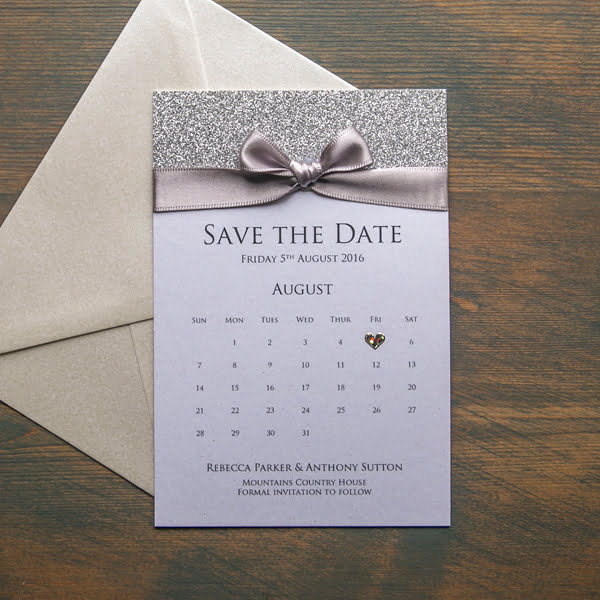 Save the date with brooch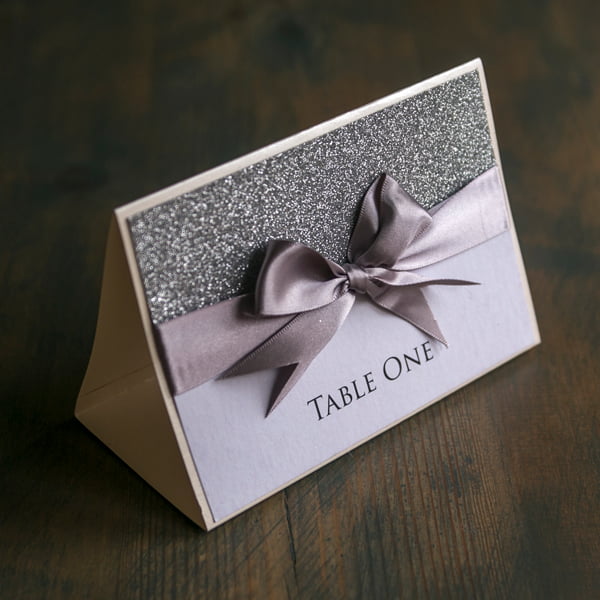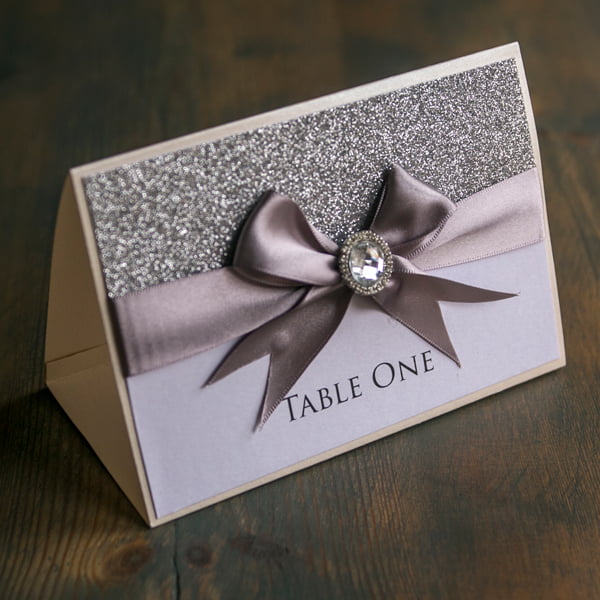 Table number with bow & brooch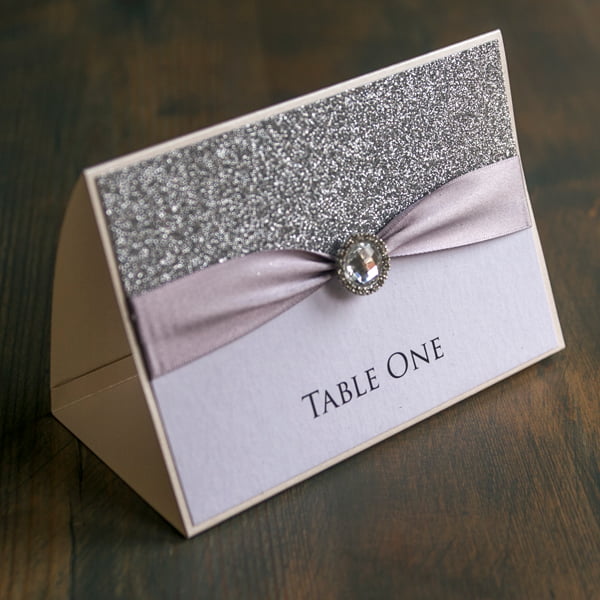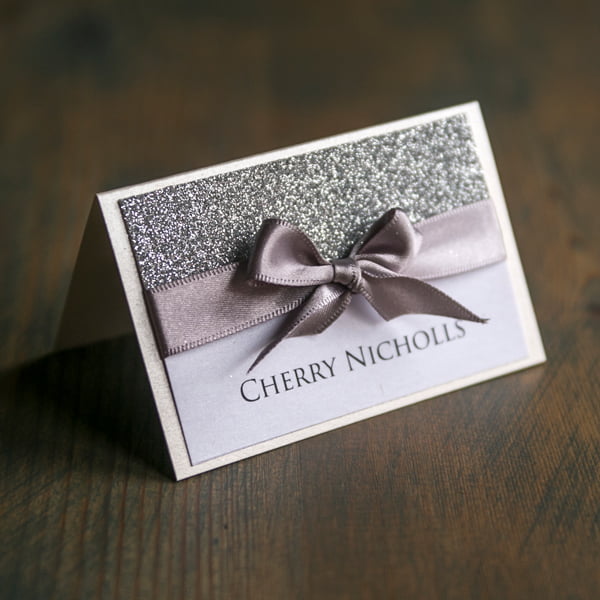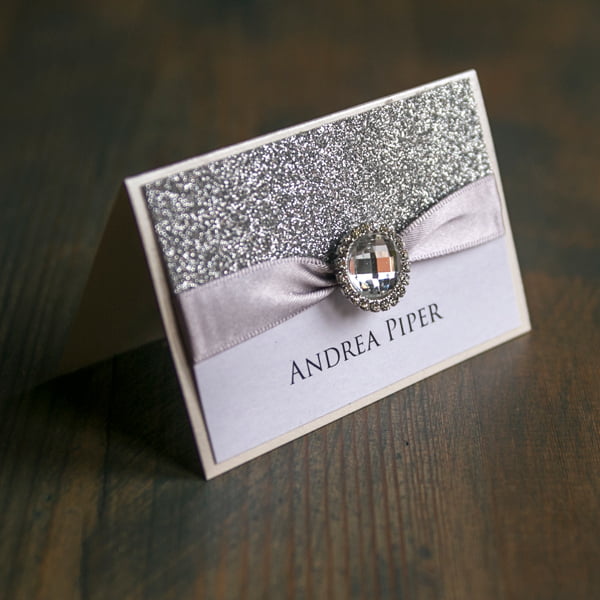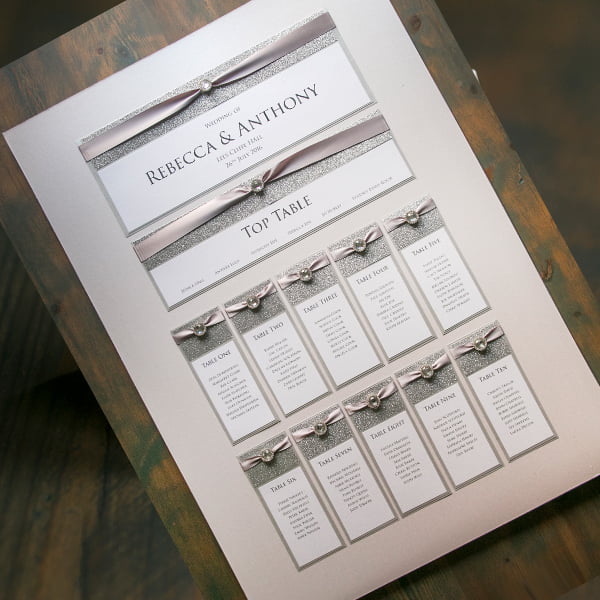 Need More Details?
We have years of experience in the weddings and events industry. If you have questions or would like some advice, please feel free to get in touch with us by clicking the buttom below.
Other Wedding Stationery Themes You Might Be Interested In…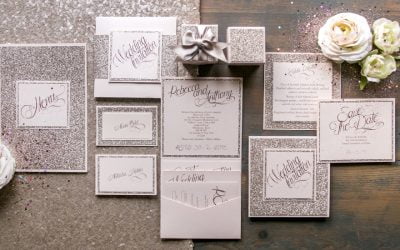 A rich, opulent, and warm look