Venue Dressing
Venue Dressing Services Throughout Kent
We are based in The Historic Dockyard in Chatham. We are happy to cover most of Kent and some parts of Essex, it all depends on journey time, we are happy to work in any venue that we can get to in under an hour. Unsure if we will cover your venue, just drop us an email. We have a wide range of recommended venues that we dress regularly, check out our venue page.
Our Venue Dressing Services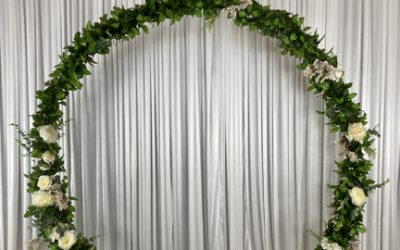 Our 7ft Moon Arch is ideal for any wedding.
Talk To Us
We have years of experience in the weddings and events industry. If you have questions or would like some advice, please feel free to get in touch with us by clicking the buttom below.