Brooches & Flowers
Brooches are a great added extra to any chair sash or hood. We have a great range of style to choose from.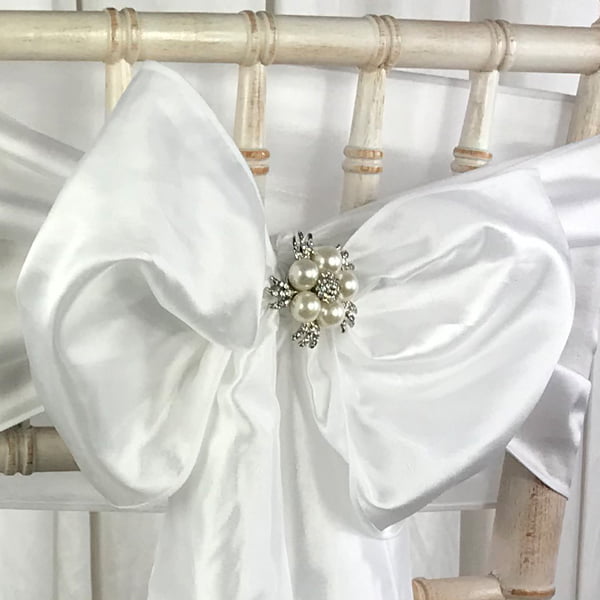 Diamond and Pearl Sophia Brooch
This is one of our most popular, and seriously sparking vintage style brooches. The brooch is made from large pearls, with are decorated with gorgeous diamond details. This brooch measures at 4.5cm wide, allowing for a 'wow factor' impact. You can match this brooch with our Boudoir Stationery range, using the brooches to compliment the whole of your wedding from your invitations through to your wedding day.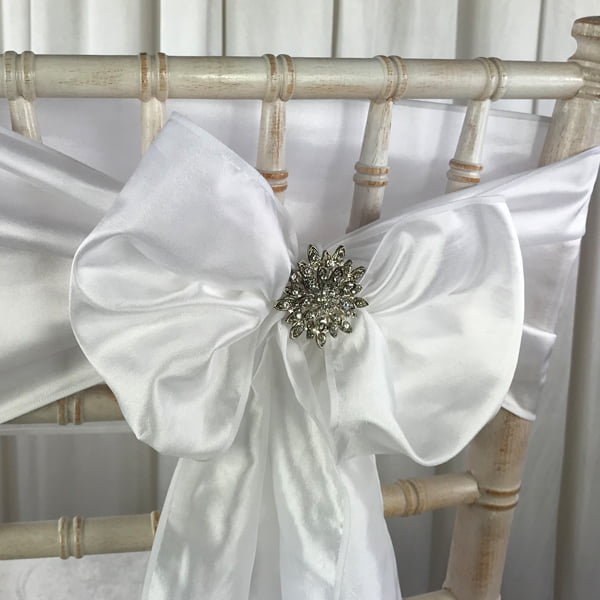 Antique Star Brooch
If you are having a winter wedding, this is a brooch which really makes a statement. It is an amazing 5cm star brooch which is beautifully set with a large pearl centre, and diamante points. You can match this with our Winter Theme Stationery, and use the same brooch throughout; which is fully coordinating your wedding from beginning to end.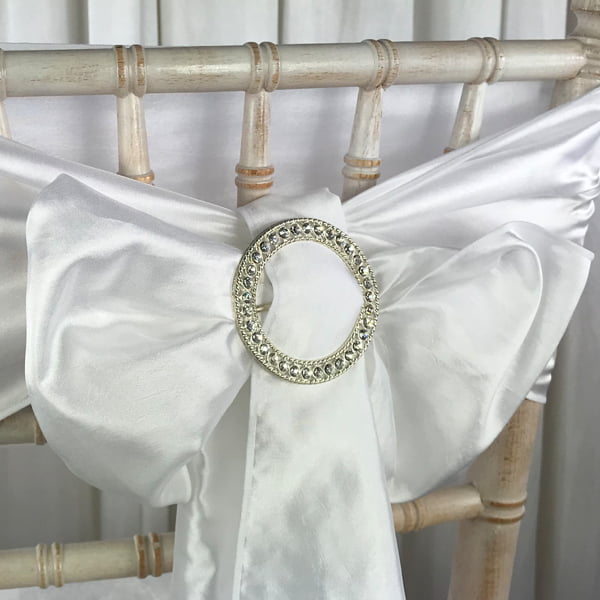 Diamond Buckle Brooch
Our Diamond Buckle Brooches measure at 6cm wide. The circular brooch is encrusted with intricate diamonds. This brooch allows for a modern, clean, and simplistic feel. This brooch ties securely into the bow of the sash, and is the perfect add on if you are after a hit of glamour.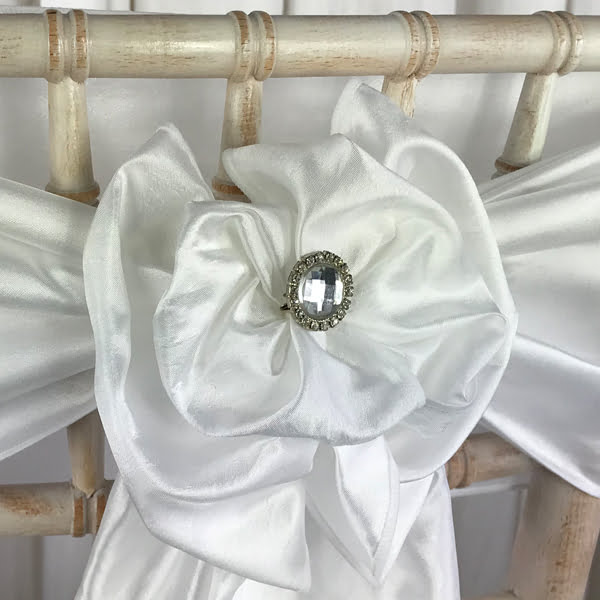 Diamond Stud Chair Brooch
Our Diamond stud brooches look beautiful when tied into the centre of our rose tied sashes. This brooch has one large diamond in the middle, with small diamantes around the outside. We tie this brooch onto the chair using a pin back. This brooch can be used alongside our Glitz and Glam stationery which uses the same style of Prague Brooches.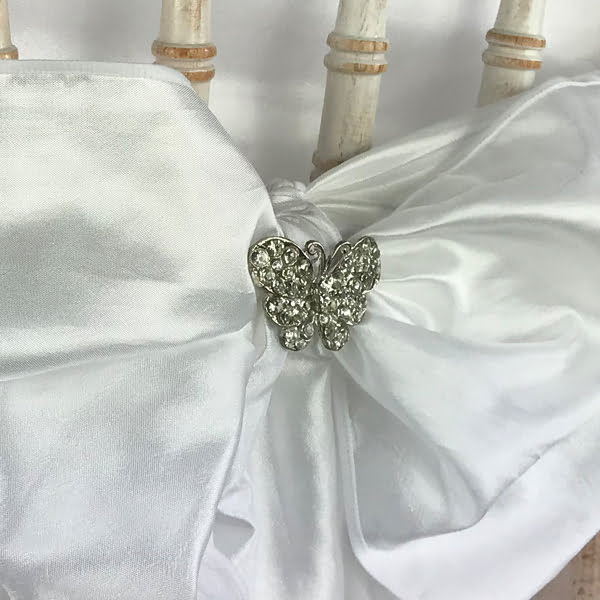 Diamond Butterfly Brooch
Our delicately pretty butterfly diamond brooches are 5cm across at its widest point. This is a perfect brooch if you have a butterfly themed wedding.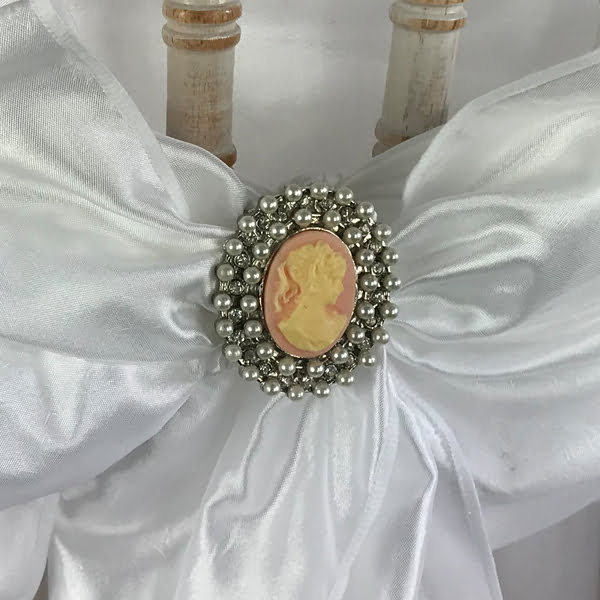 Pearl and Cameo Vintage Brooch
Our pearl and cameo brooch is a gorgeous vintage statement piece for any weddings which want to add some sparkle with style.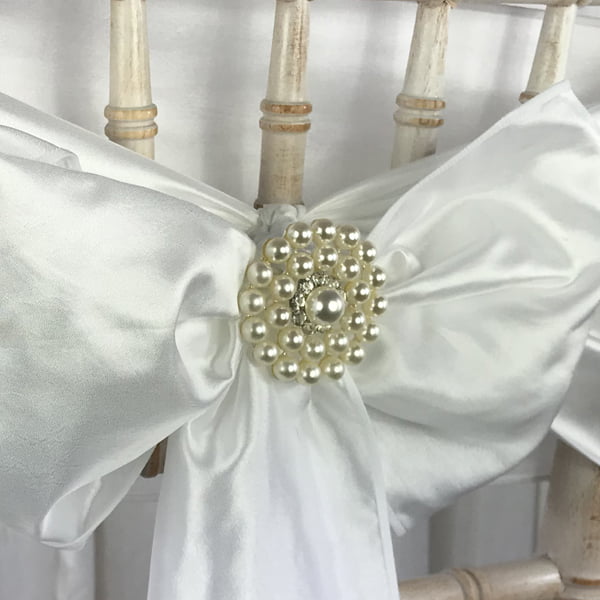 Pearl Galore Brooch
Our Pearl Galore Brooch is a large brooch which is mainly made up of pearls with a small amount of crystals enough to add a touch of sparkle.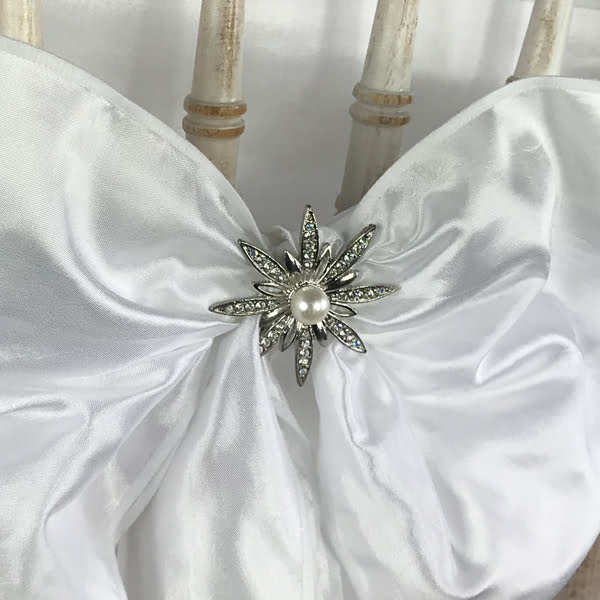 Winter Star Brooch
Our Winter star brooch is a large brooch with fantastic pearl and crystal embellishment along the arms which gives it a striking effect.
Foam Flowers
A delicate foam rose is a great finishing touch to any sash. The look can really complement a country or casual wedding theme. Foam roses work brilliantly with our range of chiffon drapes and ruffle hoods.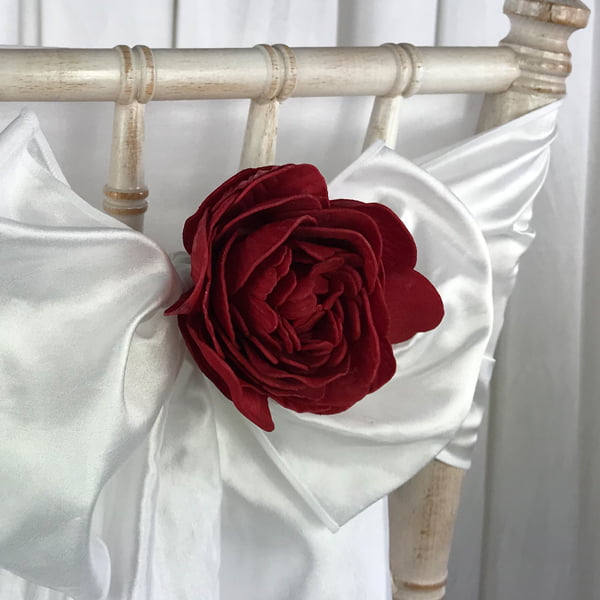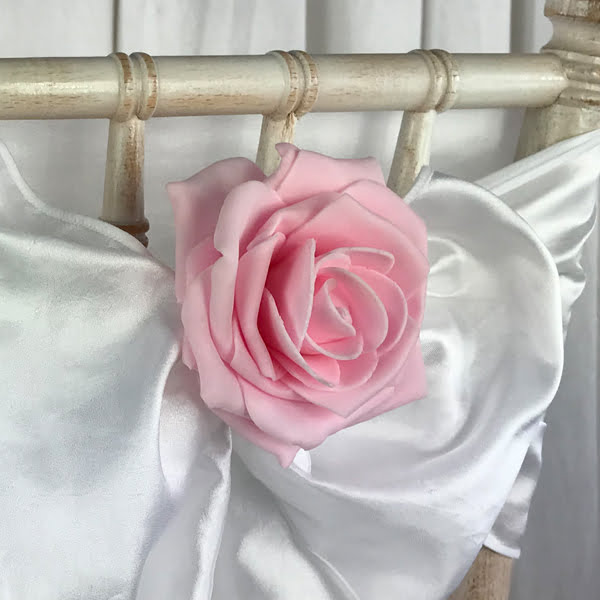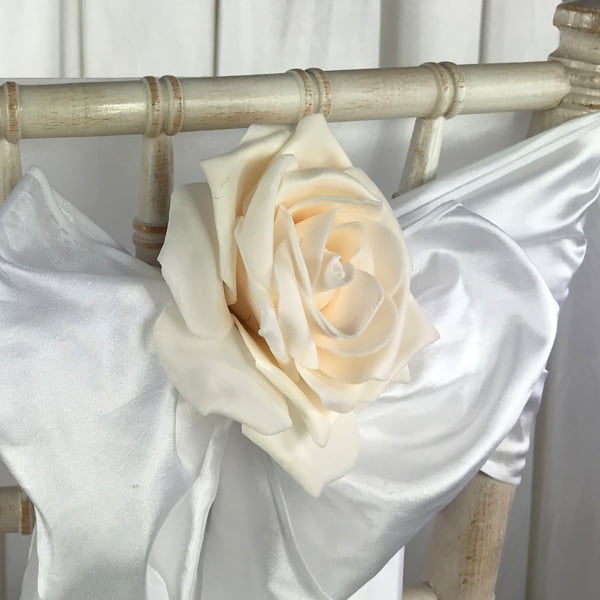 Need More Details?
We have years of experience in the weddings and events industry. If you have questions or would like some advice, please feel free to get in touch with us by clicking the buttom below.
Other Chair Dressing You Might Be Interested In…