Winter Theme
Sparkle, crystals, and pearls mixed with silver and midnight blue. The perfect stationery range to enhance a chic festive wedding.
Winter is not only a gorgeous time to get married but is becoming very popular. The important thing to remember is to work with what makes that time of year beautiful; and while some people see snow, we see diamonds.
Combining silvers and midnight blues; on pearlised card, creates the icy feel which is topped show stopping diamond and pearl snowflake brooch which brings the whole collection together. And as we all know, Diamonds are a girls best friend.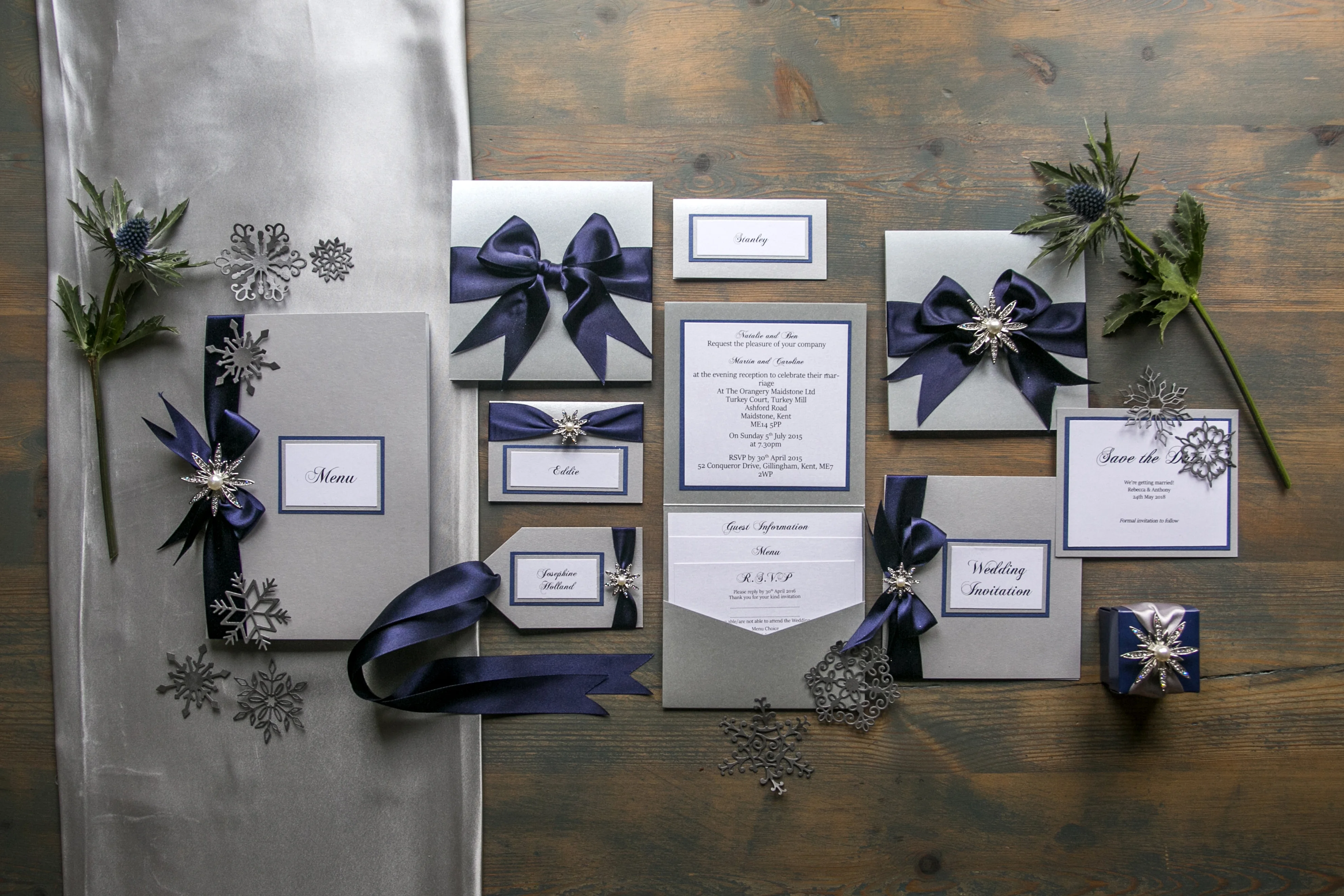 What Goes Into this collection
The aspects which go into our winter collection are the combinations of 285gram silver pearlised card alongside the dark hew of 285gram midnight blue pearlised card.
Too add more depth to this design we double mount the text onto the silver and midnight blue card. The classic nod towards this style however is found within the magnificent, show stopping, brooch; a diamond and pearl shaped star. This is centred throughout the stationery range on top of our 25mm midnight double satin ribbon which is tied as a knot.
All of the text is customised by you. We high quality print all text using jet black ink and onto 285gram brilliant crystal pearlised card.
How to Customize it
Why not team this range with a crystal snowflake brooch.
Style it with
Candles make a perfect winter centerpiece. Why not team this stationery with a centerpiece of elegant cylinder vases filled with ivory church candles
Available From This Range…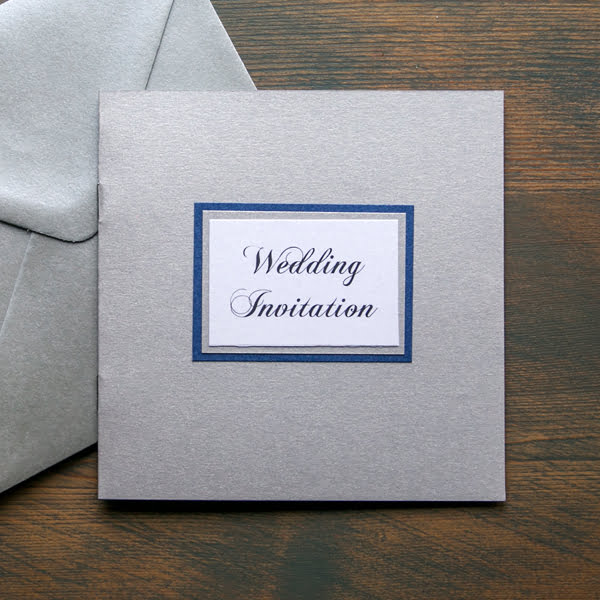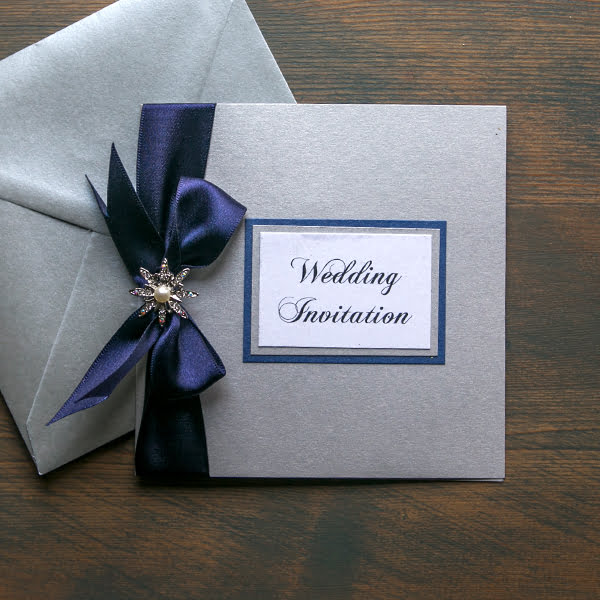 Booklet invitation with brooch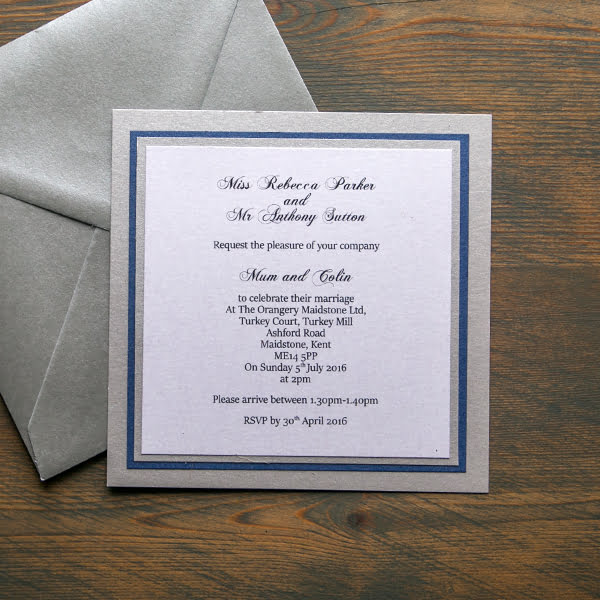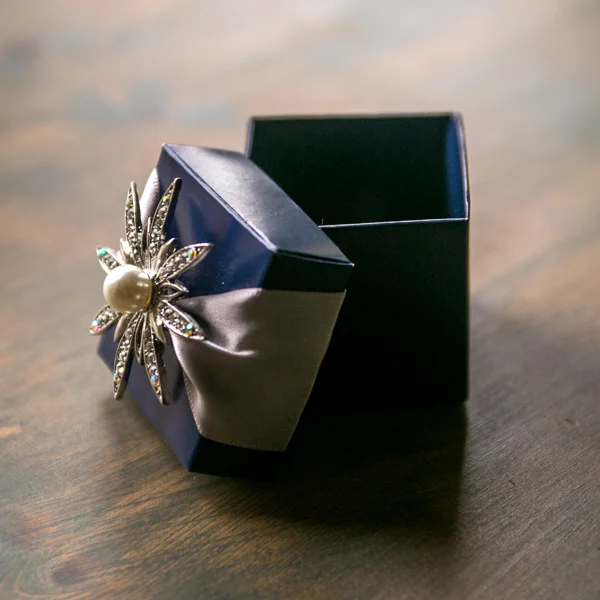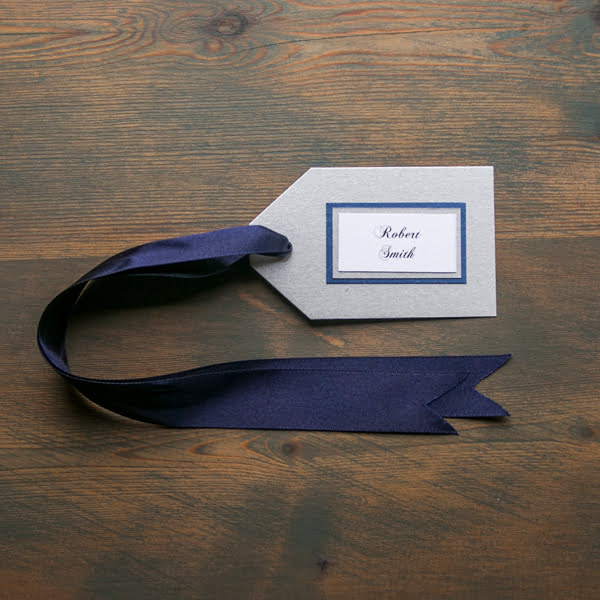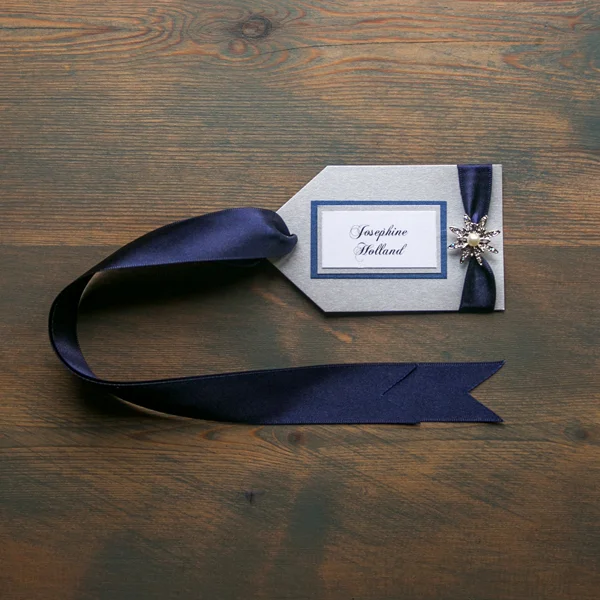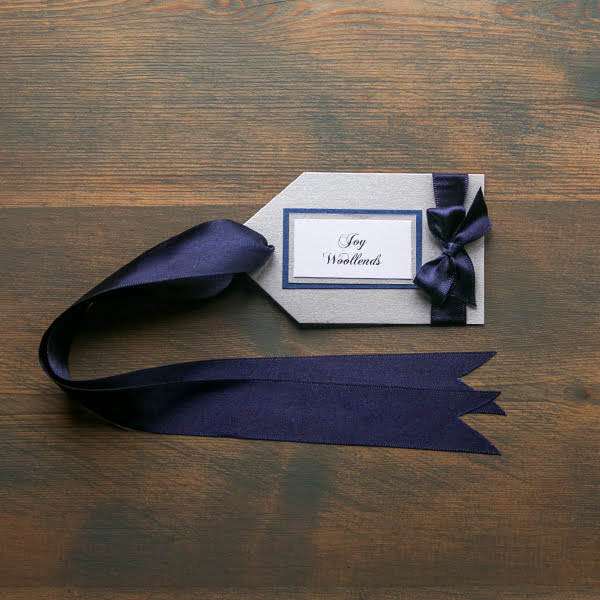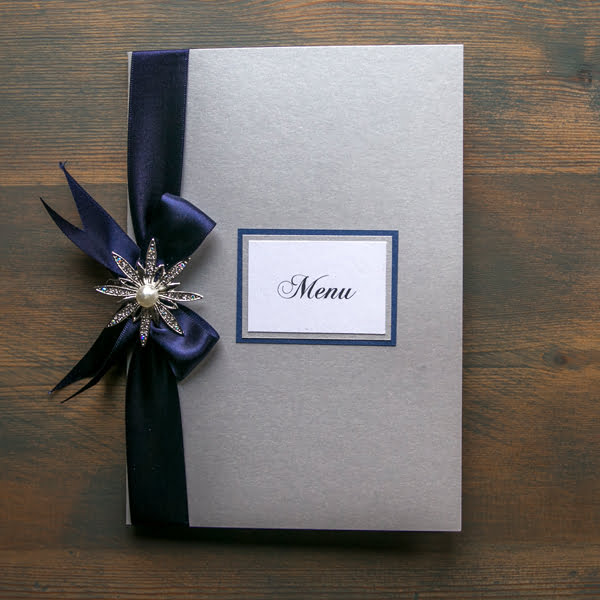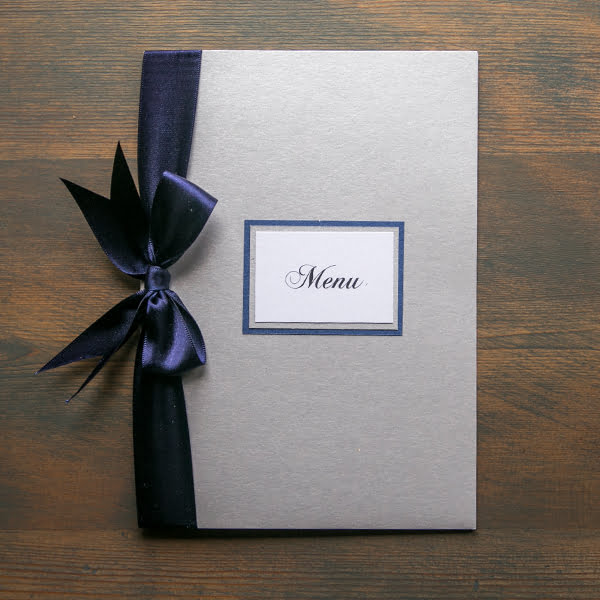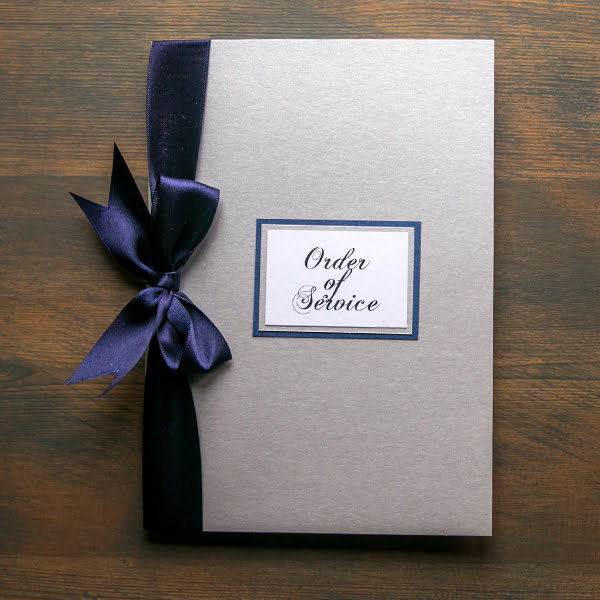 Order of Service with bow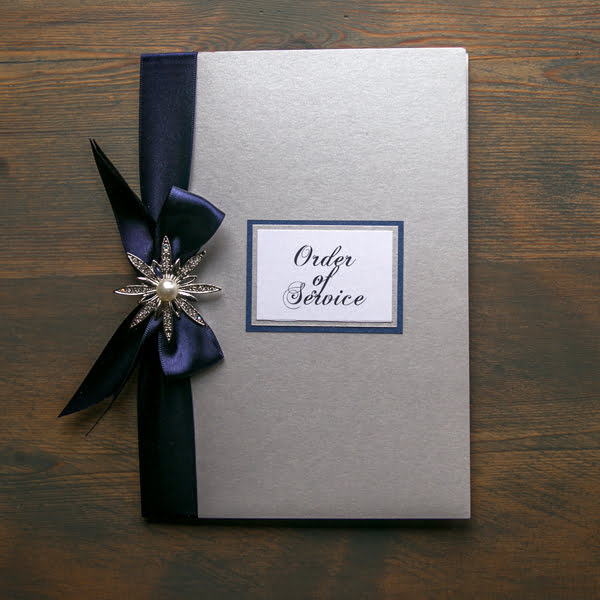 Order of service with brooch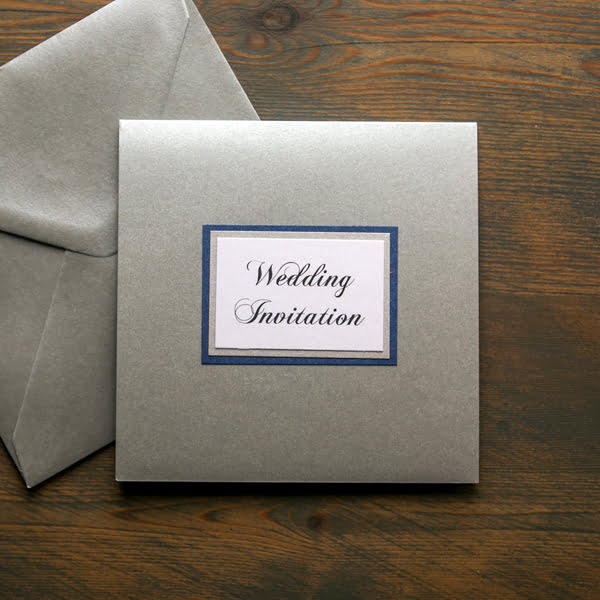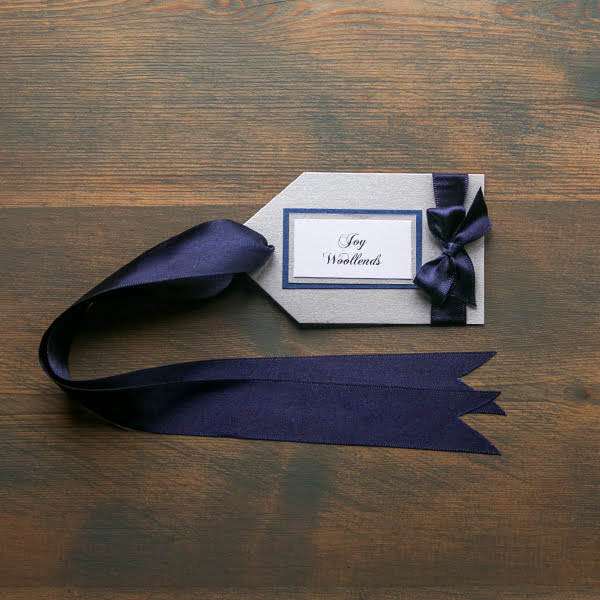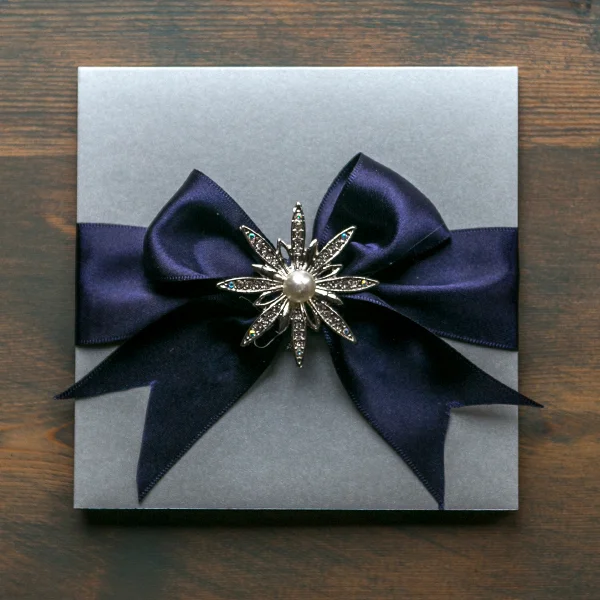 Pocketfold Invitation with brooch & bow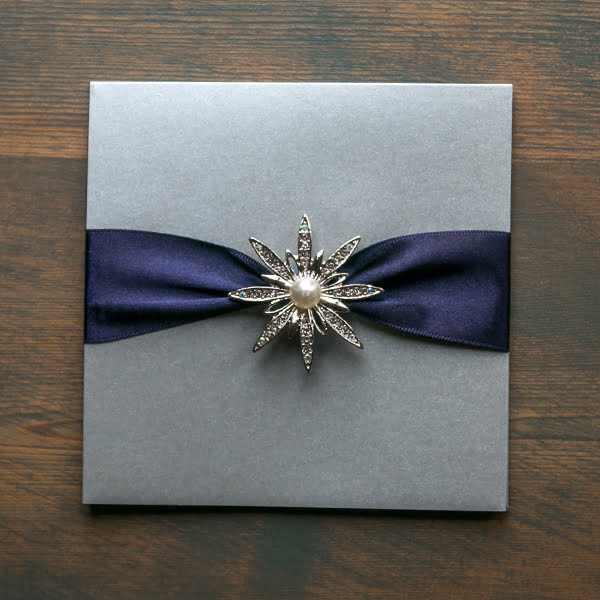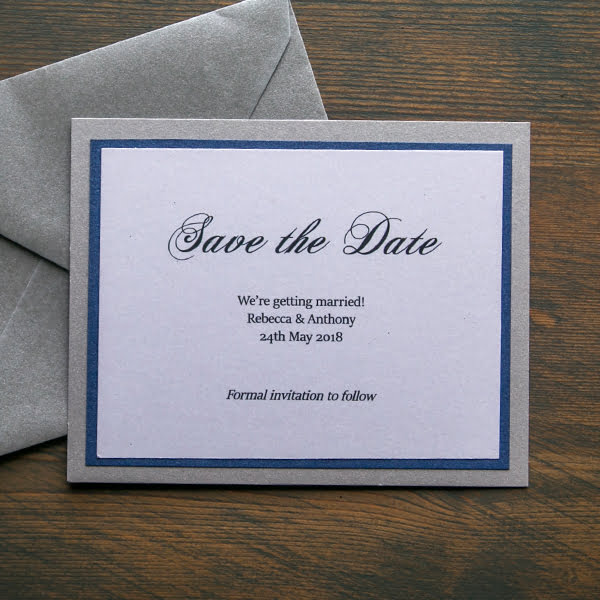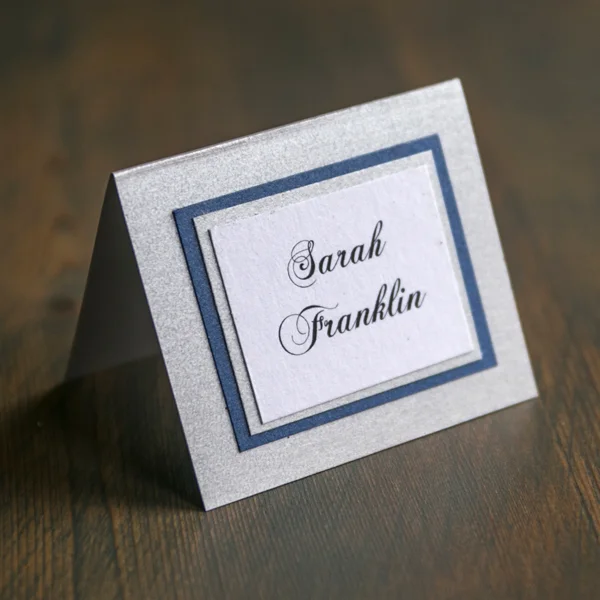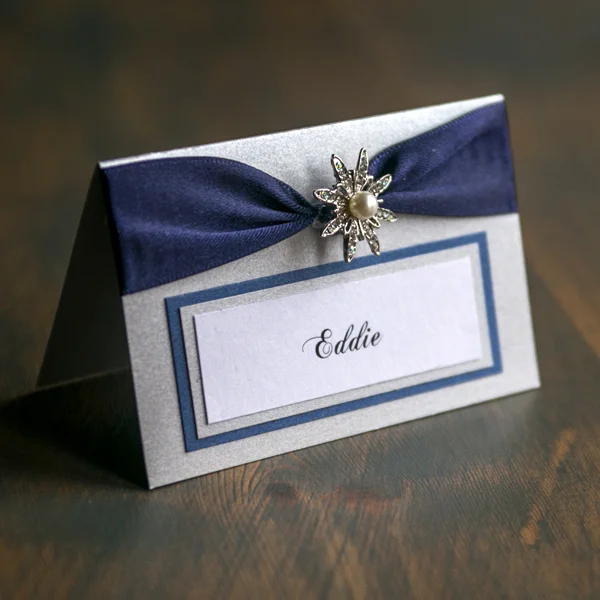 Stand up place card with brooch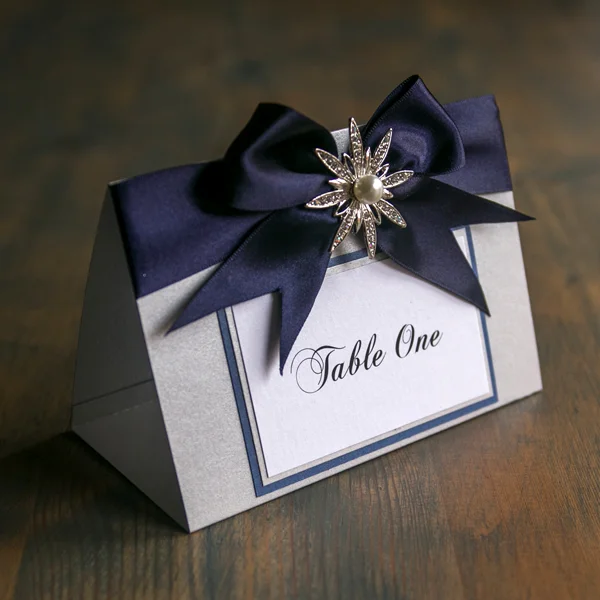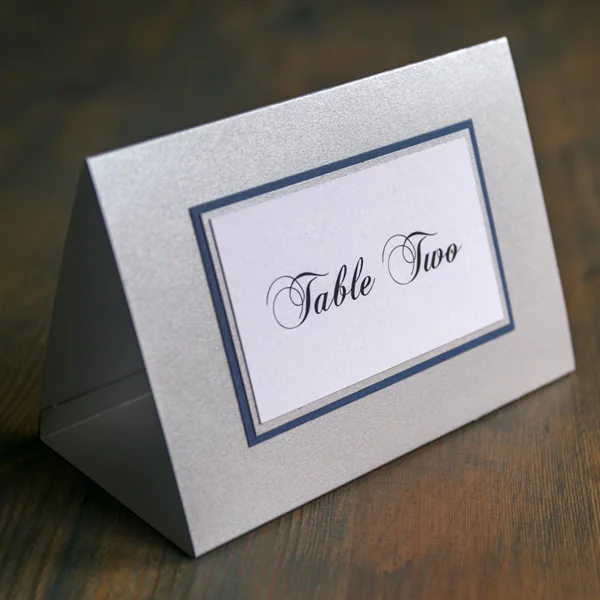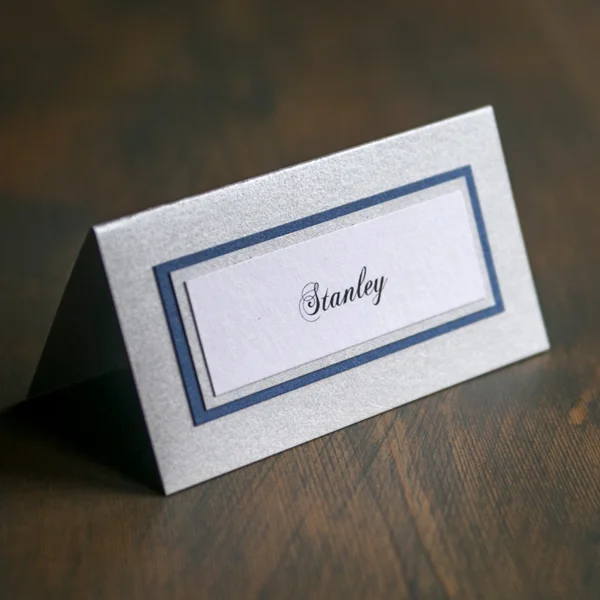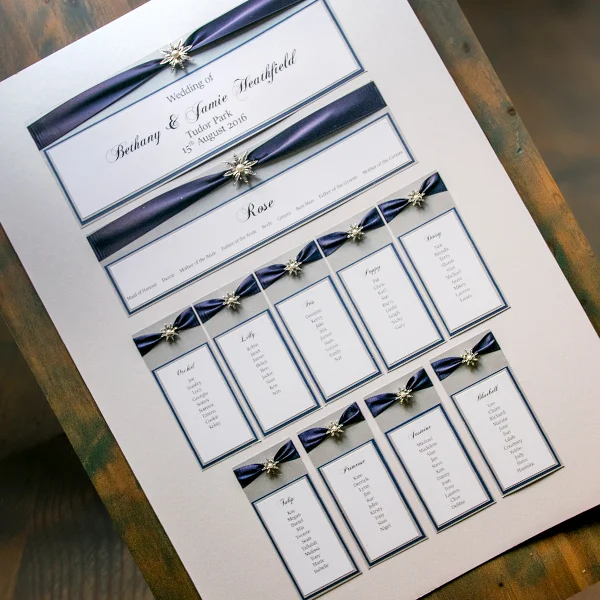 Need More Details?
We have years of experience in the weddings and events industry. If you have questions or would like some advice, please feel free to get in touch with us by clicking the buttom below.
Other Wedding Stationery Themes You Might Be Interested In…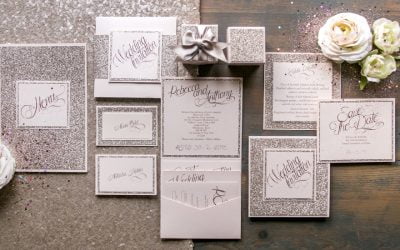 A rich, opulent, and warm look