Purple Theme
Something simplistic, this range uses tones of bold colours which will be reflected within your room.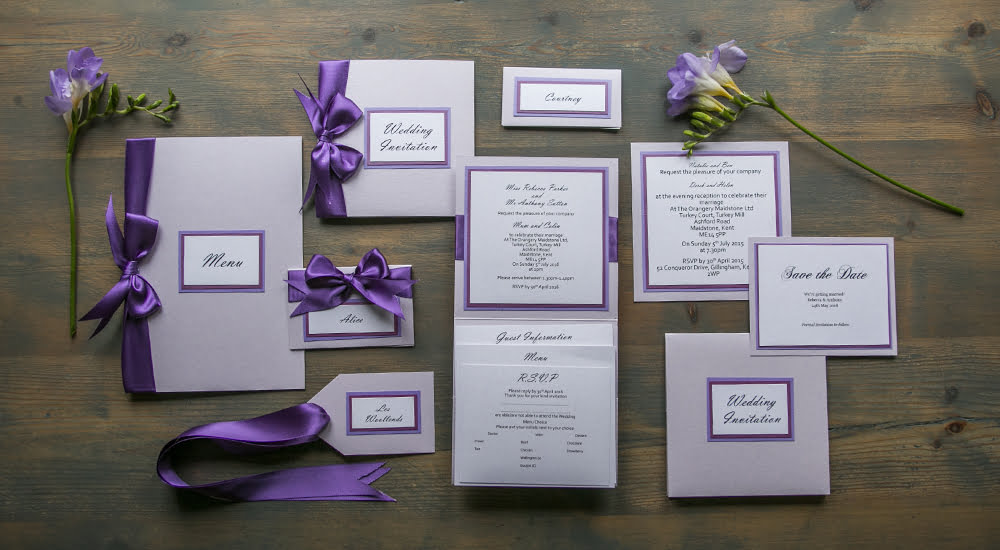 Our Purple Collection was created so that our couples would have a cost effective stationery option to pick from. This range uses bold colours which can be adapted to suit any theme, or any colour palette.
Our pieces feature three different tones of purple; Kunzite, Amethyst, and Deep Purple – alongside a Blackberry Satin Ribbon. However this is a range which is so versatile and can be customized to any colour pallet
What Goes Into this collection
The basic concept, and the detailed aspect, of our purple collection is that we use 285gram Kunzite, Amethyst, and Deep Purple Card. We have designed this range so that we display these block colours, mounting them on-top of the other. This creates a sense of depth, and the design is very simple but so effective.
All printing is done to a high quality standard, using jet black ink on 285gram crystal pearlised card.
How to Customize it
This range can be repeated using many different colours and tones; Pinks, Greens, Blues. The perfect thing about this range, is that you can mold it to match your wedding – which is why its so brilliant. If you come to us with a colour palette in mind; we can make this range fit it perfectly.
Style it with
Why not match this stationery to any of our organza sashes. We can even add napkin ties in a coordinating colour to help brighten up your table.
Available From This Range…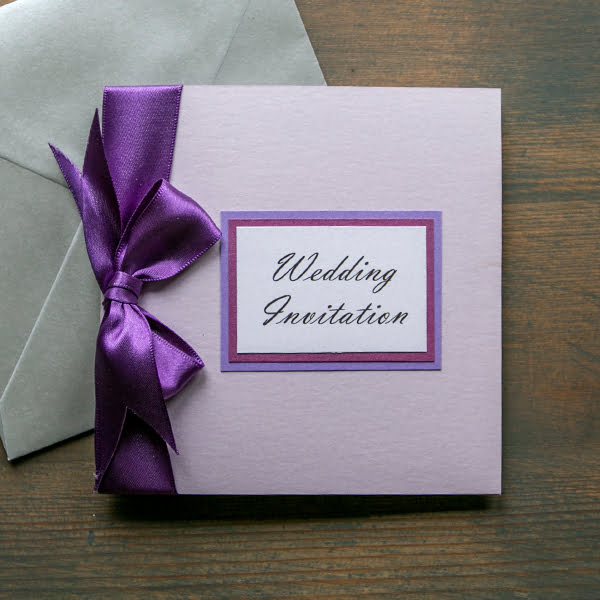 Booklet Invitation with bow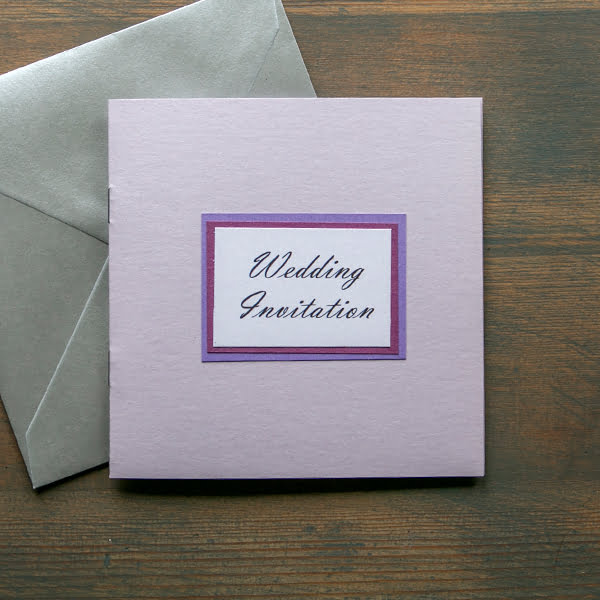 Booklet invitation without bow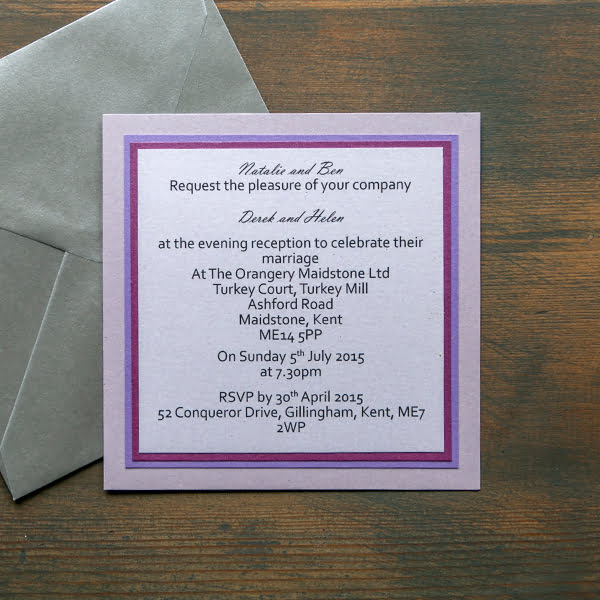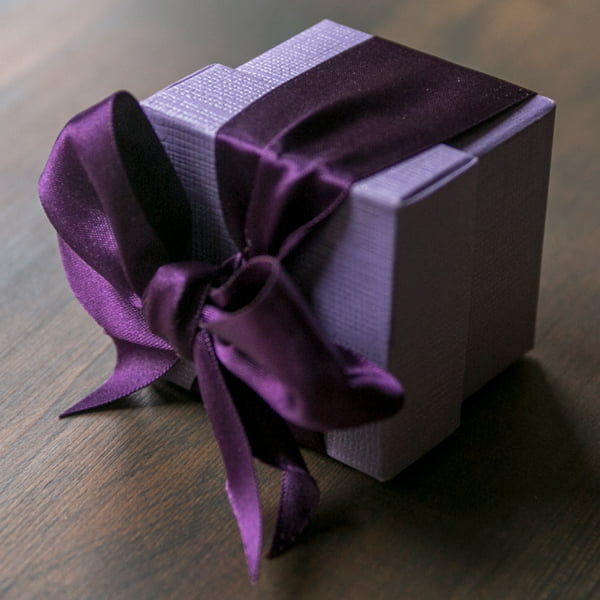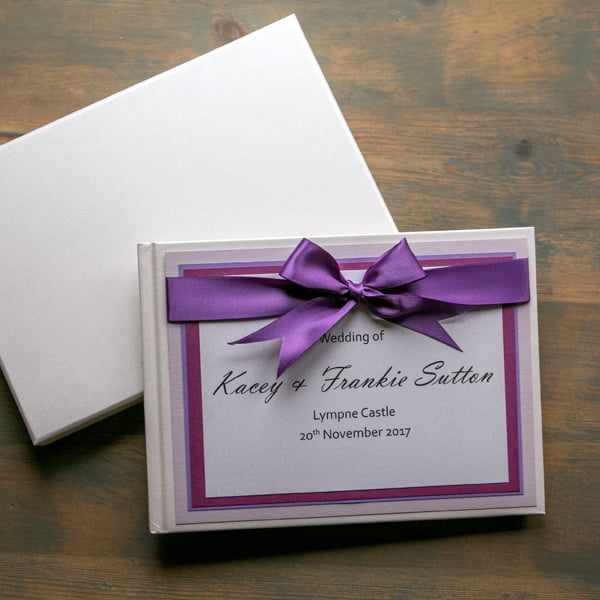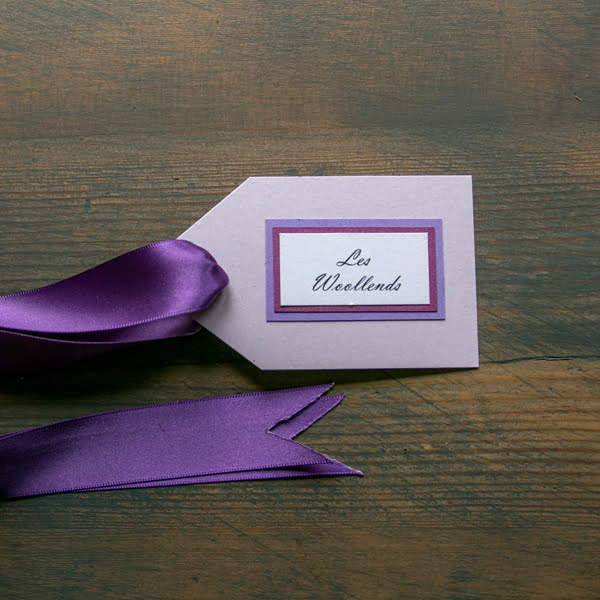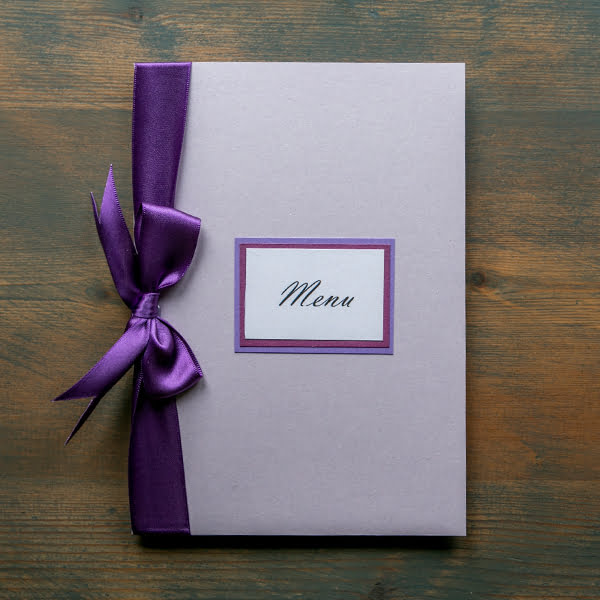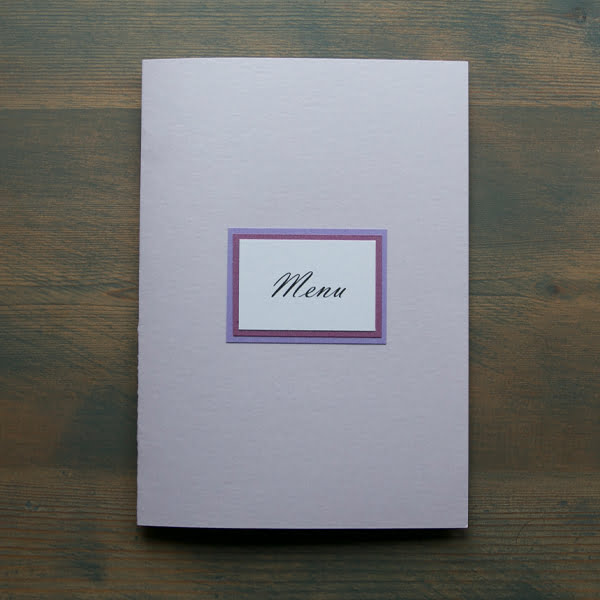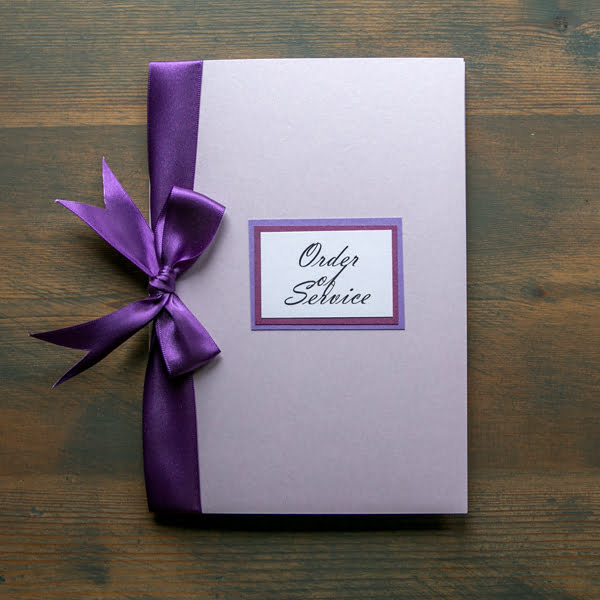 Order of service with bow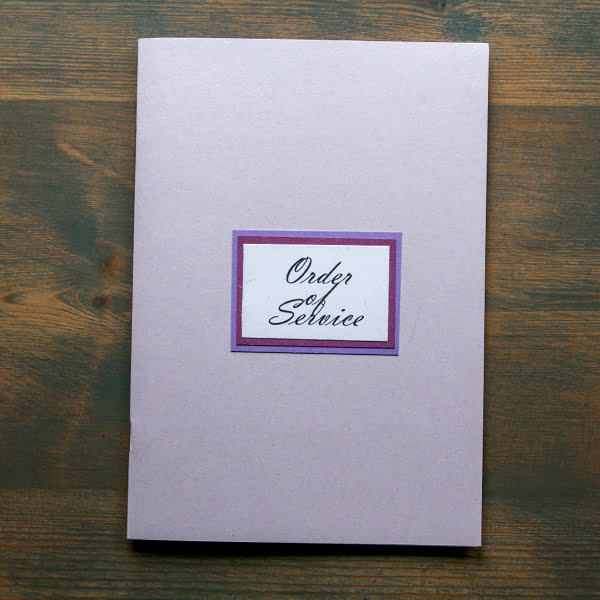 Order of service without a bow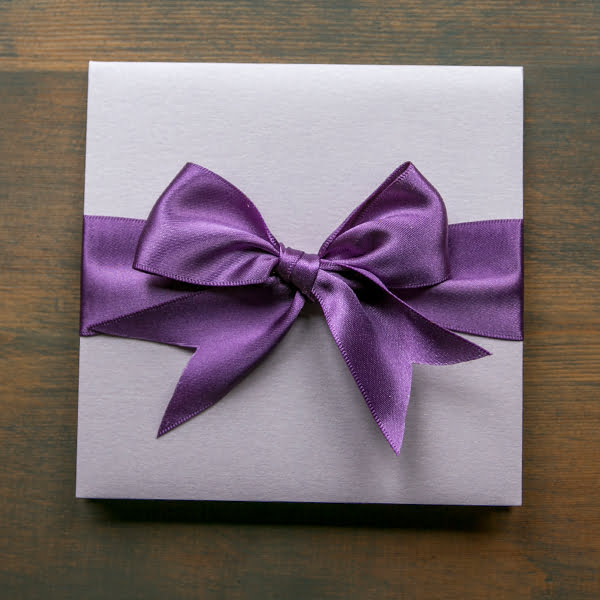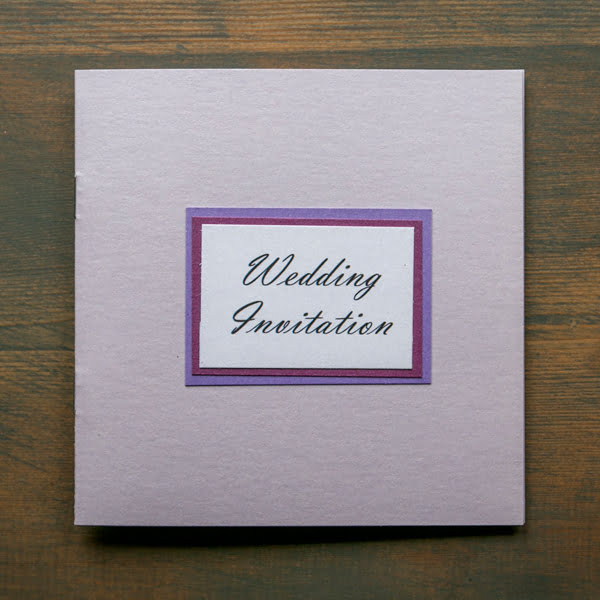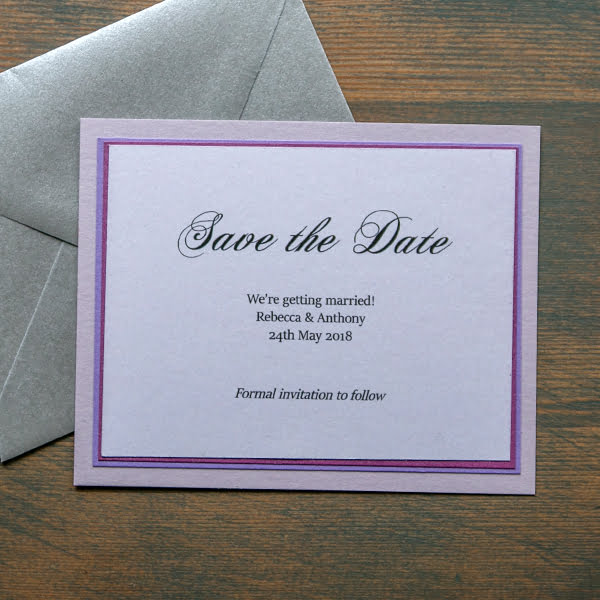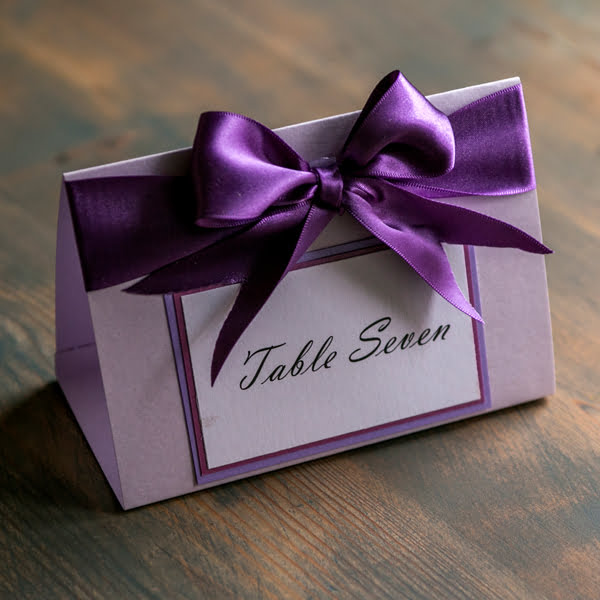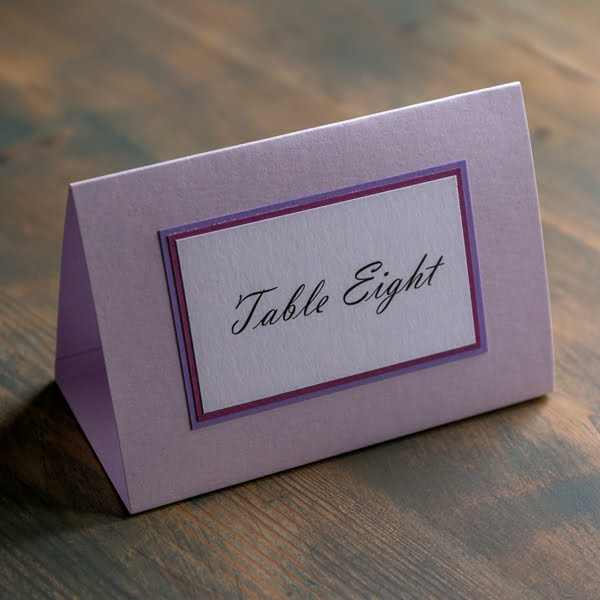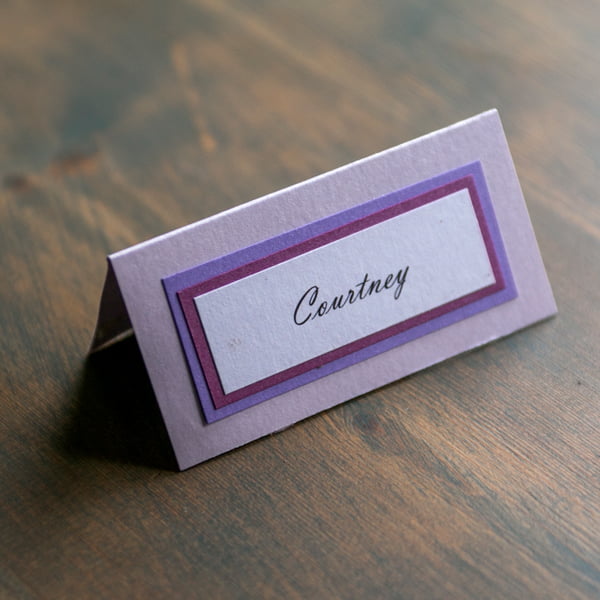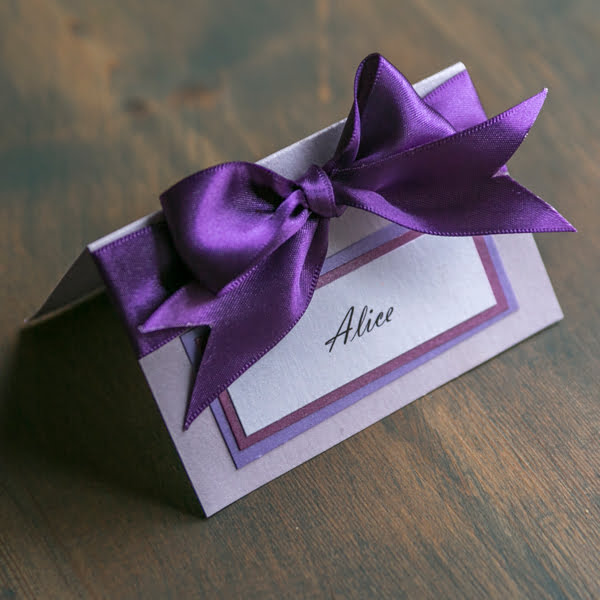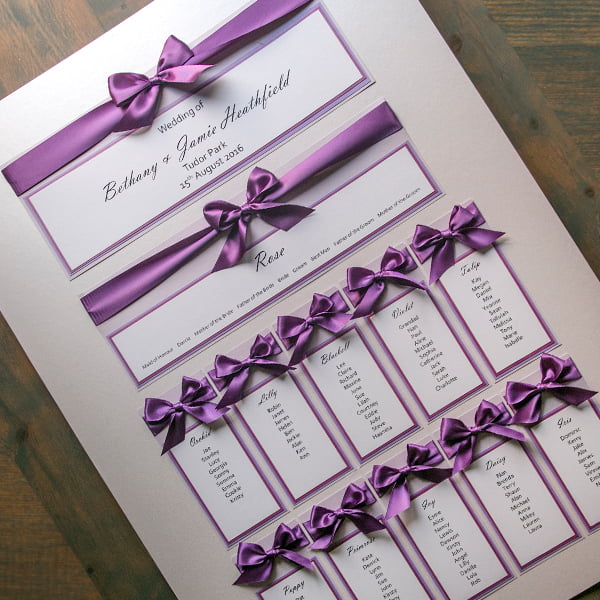 Need More Details?
We have years of experience in the weddings and events industry. If you have questions or would like some advice, please feel free to get in touch with us by clicking the buttom below.
Other Wedding Stationery Themes You Might Be Interested In…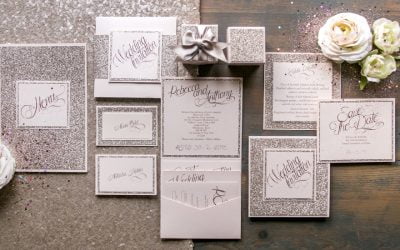 A rich, opulent, and warm look