Blush Gold Theme
Using peach and champagne glitter creates a rich, opulent, and warm look, while still paying homage to an effortlessly elegant look. If there is the magpie in you, you will undoubtedly be smitten with this this range at first glance.
Using Peach Pearlised Card, font illustrations, and Champagne Glitter Card we created a collection which is effortlessly elegant and stunning. Instead of using a brooch we allowed the glitter to hold a statement on its own. If you love glitter, but want it to make an elegant statement, this is the range for you – because we use a lot of glitter.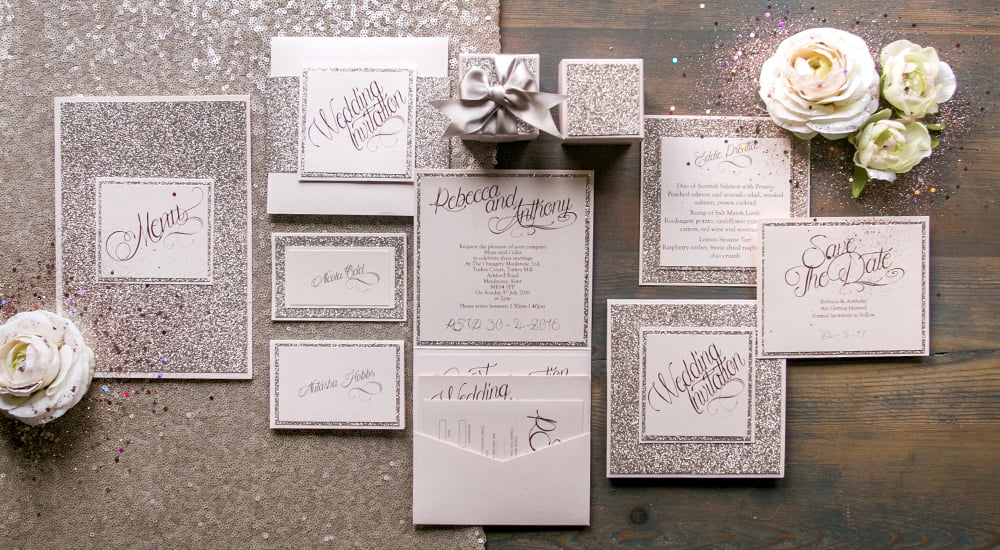 What Goes Into this collection
To place a spin onto the popular blush gold look, we use 285gram peach pearlised card to form the key background for this range. This is thick, high quality, paper which helps to delicately reflect the beautifully elegant combination of the light peach with our champagne gold glitter card. The text is printed in mauve italic graphics onto our peach pearlised card, and is double mounted onto champagne gold glitter, and again onto peach.
All internal pages are printed also onto 285gram peach pearlised card, following the same style and font throughout. It is all printed on high quality card, using high quality ink.
How to Customize it
This collection can be altered using different colours. Our glitter paper comes in 20 different shades. We can change the colour glitter, or the colour of the pearlised card and even the colour of the font to suit your chosen colour palette
Available From This Range…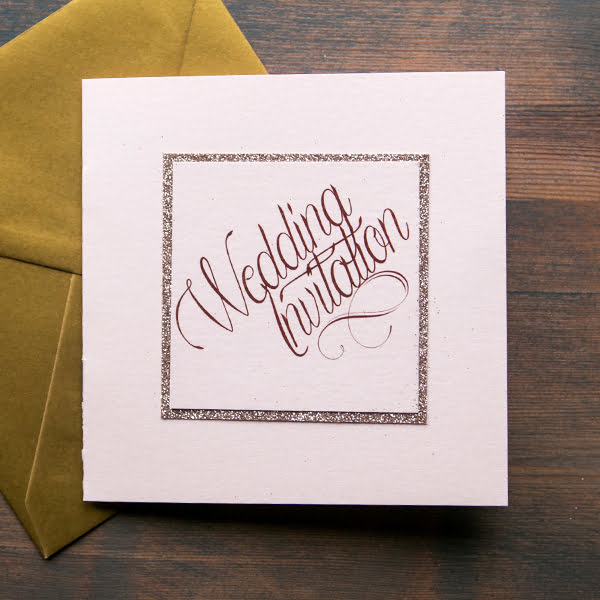 Booklet invitations glitter border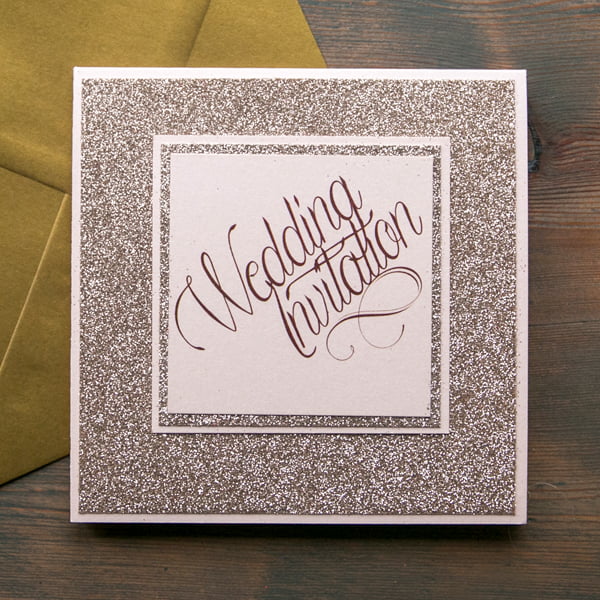 Booklet - full glitter front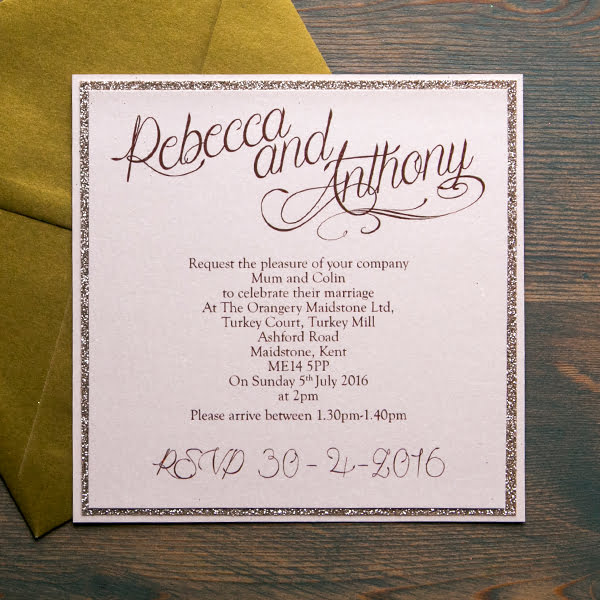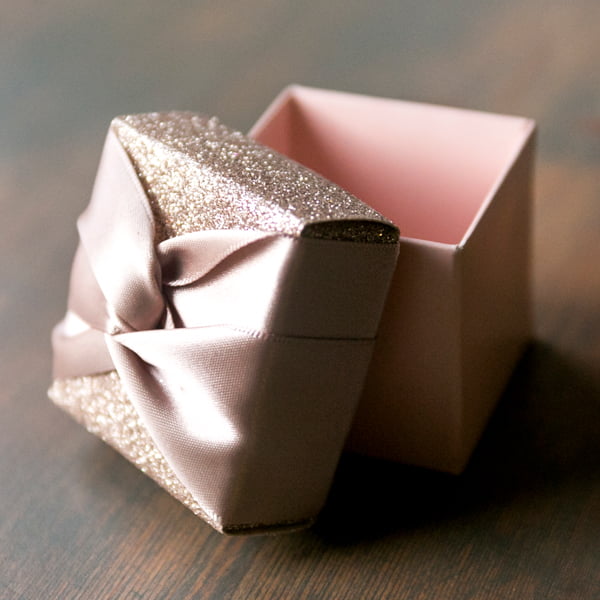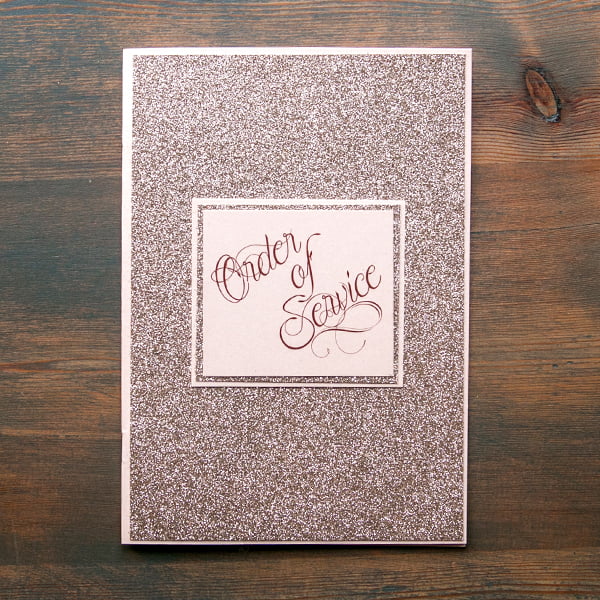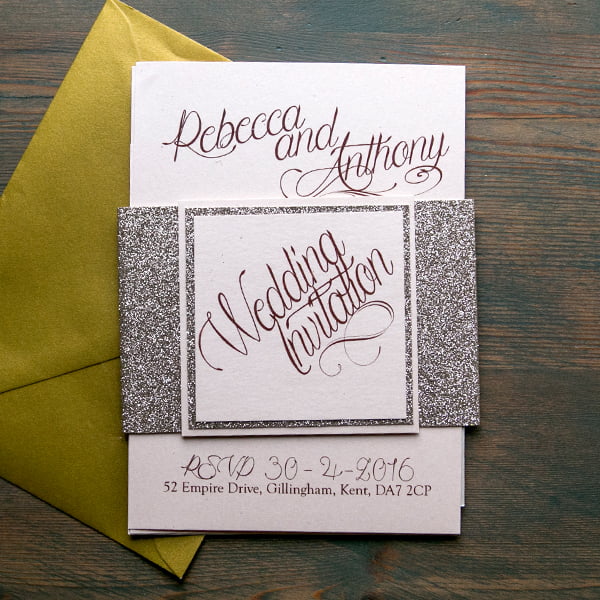 Invitation with glitter cuff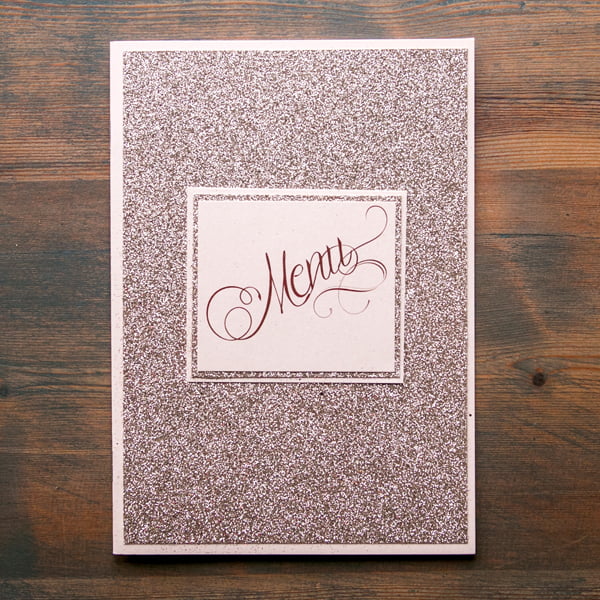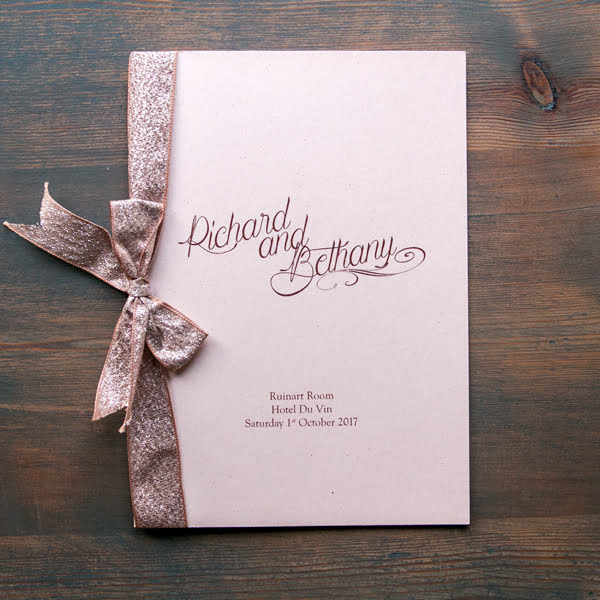 Order of Service with Glitter Ribbon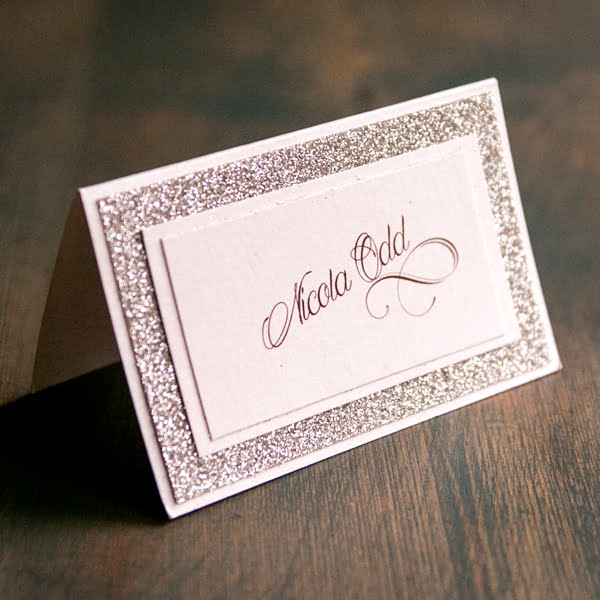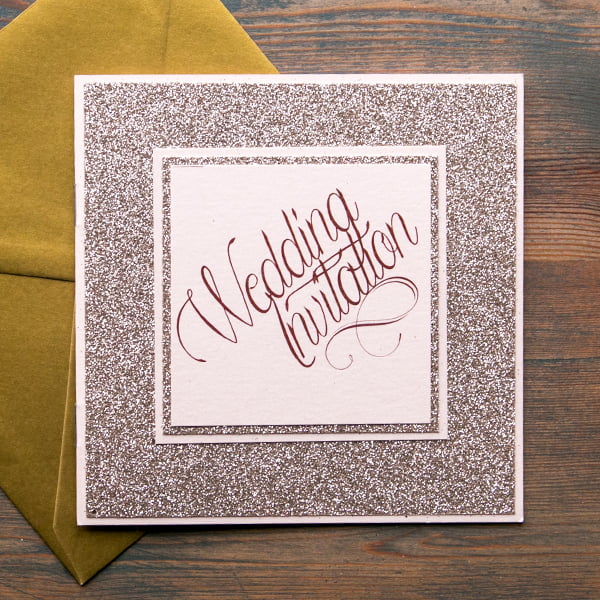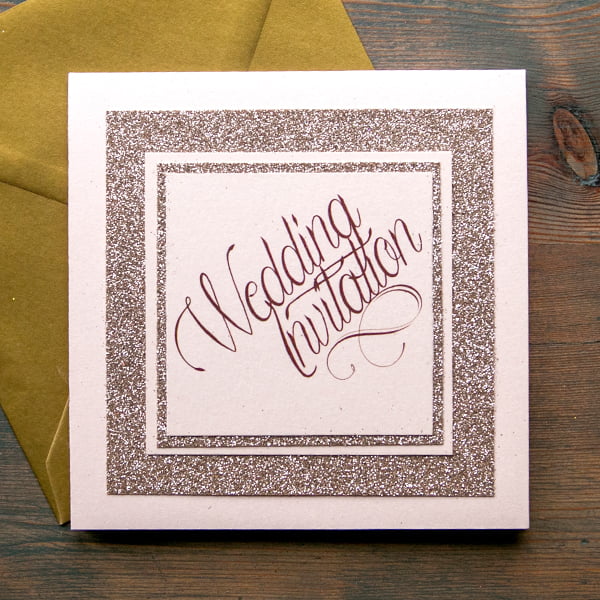 Pocketfold with a border of glitter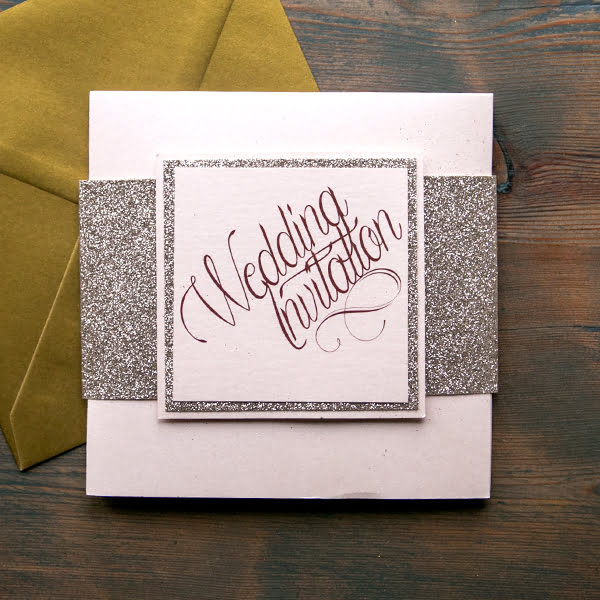 Pocketfold with a glitter cuff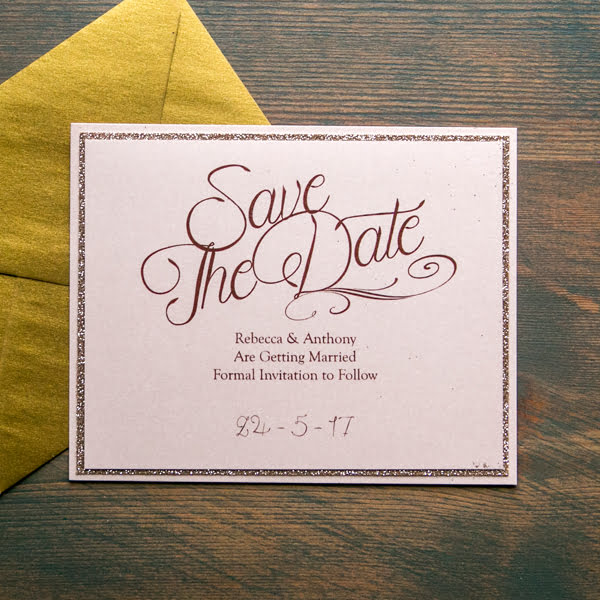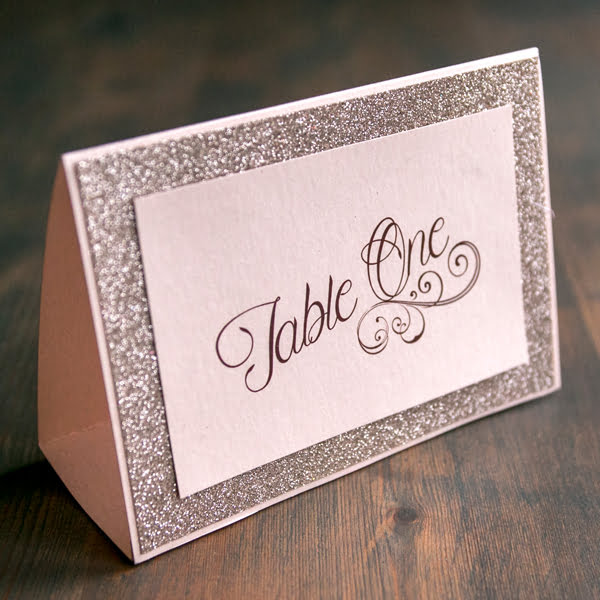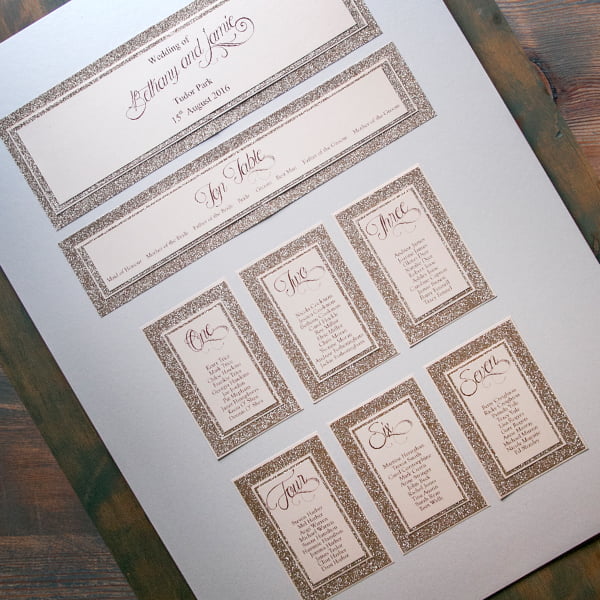 Need More Details?
We have years of experience in the weddings and events industry. If you have questions or would like some advice, please feel free to get in touch with us by clicking the buttom below.
Other Wedding Stationery Themes You Might Be Interested In…