Venue Dressing At The Barnyard
The Barnyard has two beautiful venues set on a rural farm, surrounded by beautiful apple orchards. The first being a beautiful marquee and second Venue being a stunning Barn. Each have a wonderful rustic but yet elegant feel about them with a wonderful sense of the outdoors.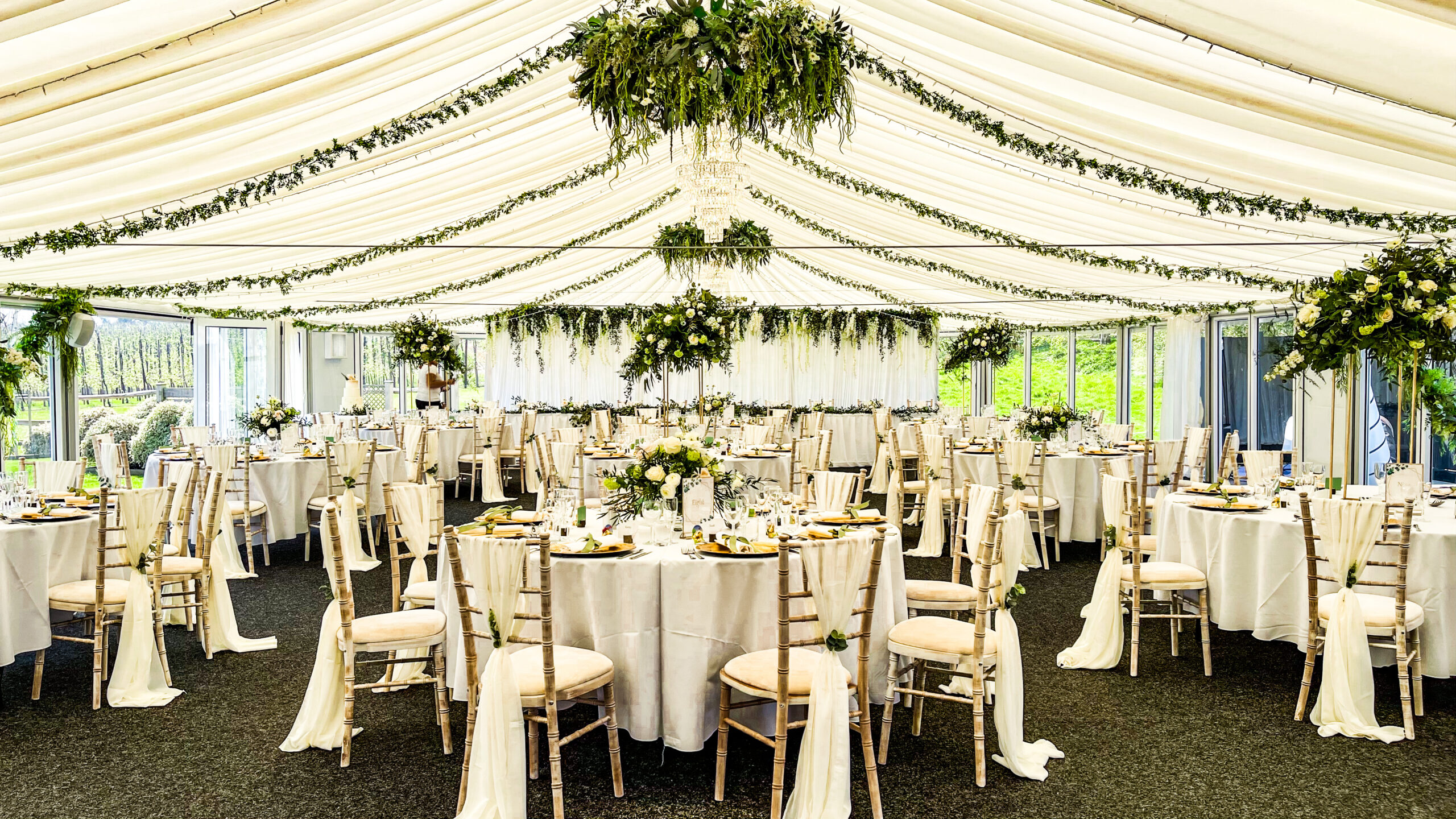 The Barnyards marquee provides a very neutral backdrop for any wedding theme. It creates the perfect blank canvas to work with but is styled at its best by going with a woodland, natural style to complement the beautiful surrounding landscape outside.
Although in a marquee you have complete freedom to let your creativity go wild, they do require some colour or texture to break up the prominent white walls, ceiling, and tables.
The high ceiling creates a feeling of space, yet marquees can look substantially better with use of high centrepieces or a dressed ceiling. The Barnyard marquee does already have a beautiful canopy of fairy lights on the ceiling but by adding decoration such as bunting or pom poms they complement each other beautifully.
The Barnyard has an outside ceremony area for them beautiful summer weddings. The outside gazebo looks superb when dressed in elegant soft white voile drapes and a stunning flower arrangement, provide you with perfect backdrop for your ceremony.
The Apple Barn at The Barnyard is a relatively new addition to the Venue. This is used predominantly for beautiful twilight weddings,  but the barn can be used for your standard wedding if required for your day.
This beautiful barn provides the perfect rustic setting for your ceremony or evening reception. The Apple Barn has its own outside ceremony area with a gorgeous wooden gazebo,  that looks stunning when dressed in white voile drapes or with an incredible flower arch.  Inside can be just as spectacular,  keep with the rusic theme by enhancements such a wooden logs, lanterns and candles. This can completely transform this into an enchanting wedding venue.
See our photos  below of our work at this venue.
Examples At The Barnyard…
Need More Details?
We have years of experience in the weddings and events industry. If you have questions or would like some advice, please feel free to get in touch with us by clicking the buttom below.
Check Out Some Other Venues…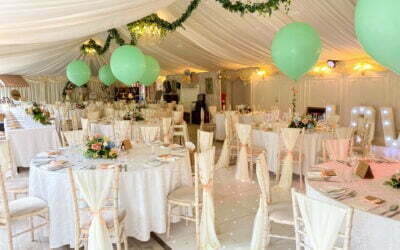 A stunning lakeside location