Sequin Table Cloths
Our range of sequin table cloths are the perfect way to make an impact.
We have gold, silver and rose table cloths in stock and hold sizes to fit both round and rectangular tables. If you love the idea of sparkle but want something a bit more subtle why not look at our sequin overlay or sequin runners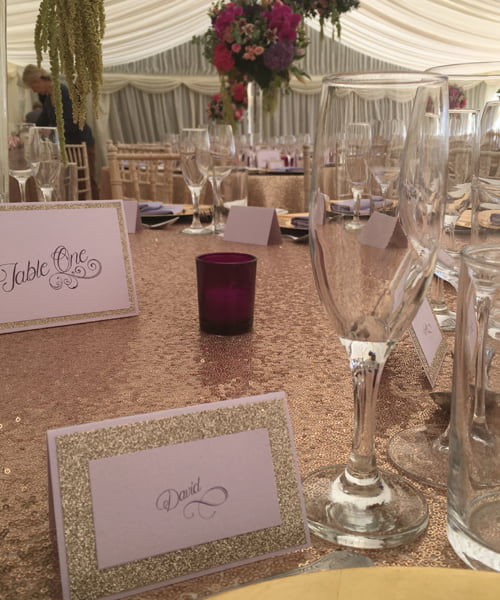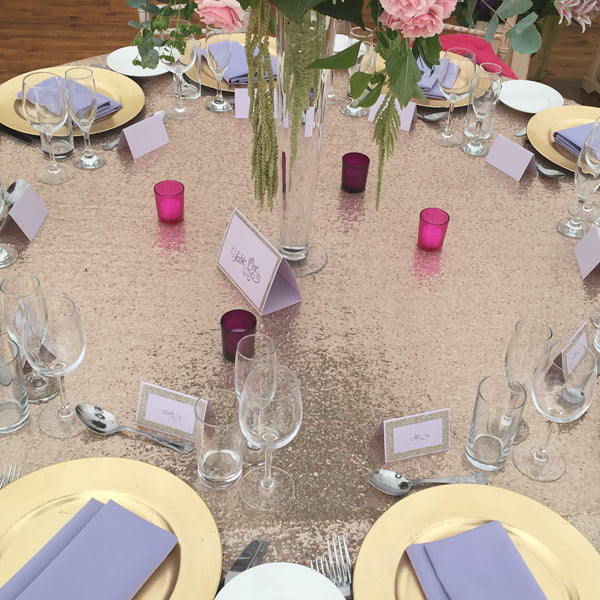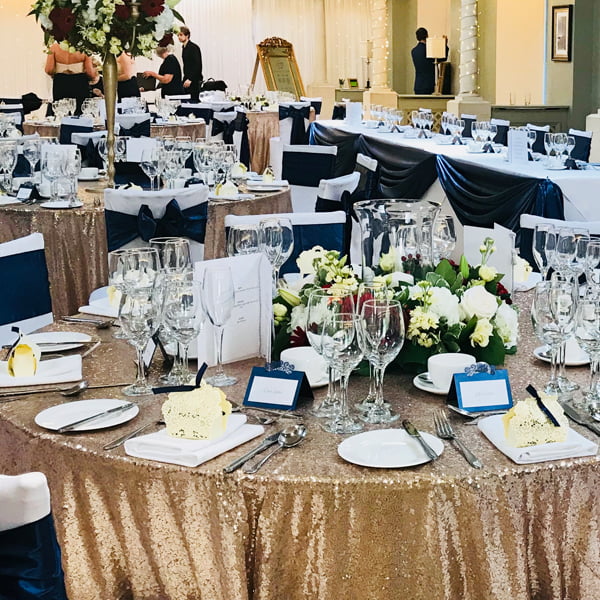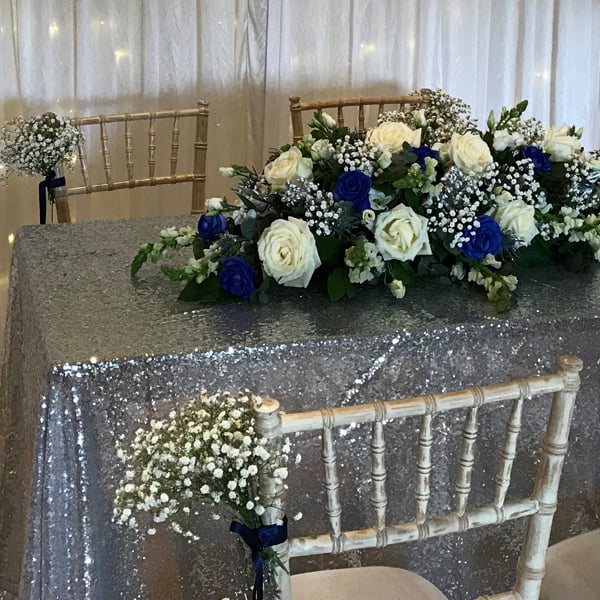 Need More Details?
We have years of experience in the weddings and events industry. If you have questions or would like some advice, please feel free to get in touch with us by clicking the buttom below.
Other Finishing Touches You Might Be Interested In…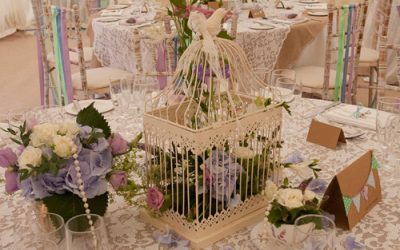 A great way of adding colour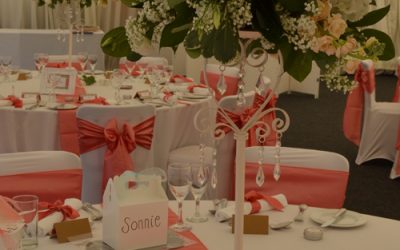 Spruce up your table settings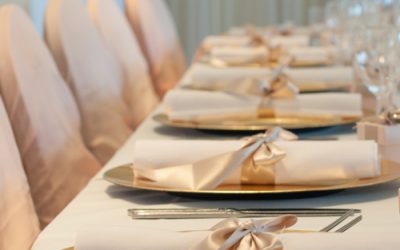 Many different colours and fabrics